The 3D Liquid Facelift
The 3D Liquid Facelift
Published on October 7, 2014 by
Dr. Anthony Corrado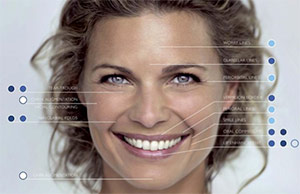 The long-term effects of aging, sun exposure, air pollutants and stress can negatively impact the face and neck. A facelift can considerably reduce the inevitable damage and help you look and feel refreshed. The 3-D facelift is the newest procedure and is considerably less invasive than a traditional facelift.
What is a 3-D Liquid Facelift?
The 3D Liquid Facelift is a facial contouring procedure that involves the use of strategically placed Botox and dermal fillers around the face in place of scalpels and sutures. This "injectable facelift" can create a younger, rejuvenating look and remedies issues such as lines, wrinkles, volume loss and sagging. This procedure has been making a noticeable impact in cosmetic surgery and is typically more subtle than a traditional facelift.
Because the procedure is non-invasive, the downtime is significantly reduced and does not require the patient take leave from work or refrain from normal activities. You can begin enjoying the results instantaneously, and regain the volume and contour you possessed in your youth. A 3D Liquid facelift is not a surgical procedure, so the cost is drastically lower and therefore more affordable.
Dr. Corrado serves patients from the greater Delaware Valley area such as, South Jersey, the Jersey Shore, Philadelphia, the Mainline, and Delaware County. He also offers care for out of town patients as well. Dr. Corrado offers the latest advances in the fields of facial plastic and reconstructive surgery and cosmetic surgery. He provides his patients with the full spectrum of facial cosmetic and reconstructive procedures. His areas of special interest include laser skin resurfacing, facelift, mini facelift, blepharoplasty, and facial fat grafting. Schedule your consultation with Dr. Anthony Corrado by calling 1 (877) 481-FACE (3223).