Eyelid Surgery
Eyelid Surgery
Published on December 4, 2012 by
Dr. Anthony Corrado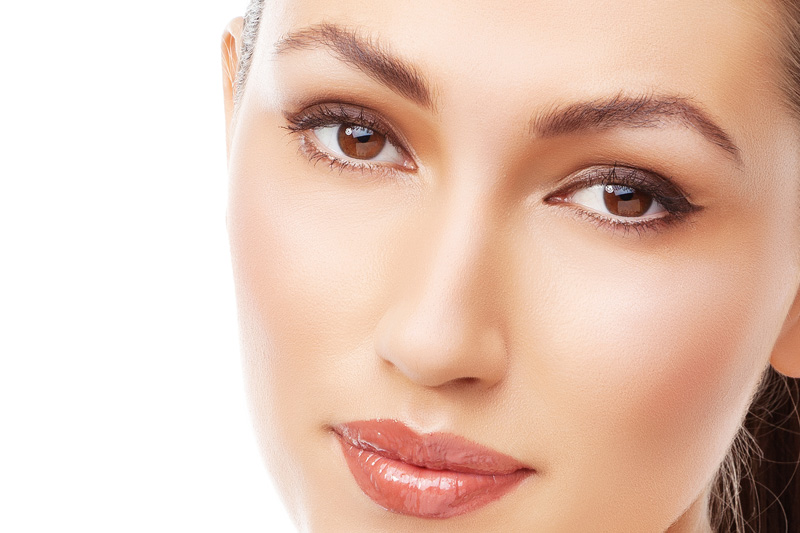 As people age, fine lines and wrinkles begin to form all over the body as the skin gradually loses much of its youthful elasticity. There are few places where this is more obvious than around the eyes. The eyes are often the first attribute visible to other people. When the upper and lower eyelids begin to sag or droop, the result is an aged appearance or a look of being tired. Men and women who experience drooping or sagging around the eyes often turn to blepharoplasty to reduce bagginess and gain a more youthful appearance.
What is Blepharoplasty?
In short, blepharoplasty is a cosmetic procedure that is used to take off excess skin over, beneath and around the eyes. When the upper and lower eyelids begin to droop, the skin may begin to fold – even impairing vision for some people. During a blepharoplasty, a skilled plastic surgeon will gently remove the extra skin from the upper and/or lower eyelids in one of several ways. Depending on the nature of the surgery, this may include cutting along the natural folds and creases that already exist in the eyelids or removing excess fat from behind the lower eyelid. These techniques help minimize the appearance of scars and reduce the visible evidence of the procedure following the blepharoplasty.
Following a blepharoplasty, the eyes often appear more open that they did prior to the procedure. Patients may elect to alter only the upper lids, only the lower lids, or all four lids if necessary. When performed by a skilled plastic surgeon with experience in blepharoplasty procedures, the results appear to friends, family and co-workers as a subtle improvement, rather than overtly obvious change. The goal for many patients is to discreetly appear more awake and alert without calling attention to the procedure itself.
Is Blepharoplasty Right for You?
Determining whether blepharoplasty is right for you is a decision that should be made between you and your plastic surgeon. Anti-aging creams and skin-tightening products may help provide a temporary lift to the skin around the eyes, but these changes are usually temporary. As the eyes continue to age, you may determine that a more permanent approach is necessary to achieve your desired results.
Not everyone is a candidate for blepharoplasty. Your cosmetic surgeon will help you determine whether you have any medical conditions or lifestyle habits that could complicate the procedure or recovery process. For example, if you smoke cigarettes, suffer from circulatory system disorders or diseases, have a thyroid disorder or suffer from an eye disease, you may not be a candidate for blepharoplasty. Furthermore, if your expectations of the results of the procedure are unrealistic, it may be recommended that you use another procedure or product that could help you reach your cosmetic goals.
If you are a candidate for the procedure, you should only make the decision to undergo a blepharoplasty to meet your own personal cosmetic goals. Never let someone else influence your decision to alter your appearance.
Schedule Your Blepharoplasty Consultation
If you are fed up with your drooping eyelids and expensive cosmetic creams are doing nothing to help, you are not destined to go through life looking tired and aged. Contact our office to find out if blepharoplasty can help make you appear more awake, alert and younger than you have in years.