Filler Rhinoplasty – Nose Reshaping South Jersey
Filler Rhinoplasty – Nose Reshaping South Jersey
Published on July 23, 2013 by
Dr. Anthony Corrado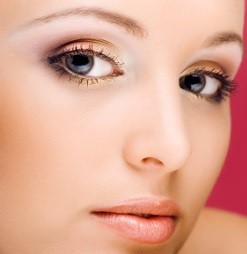 When it comes to rhinoplasty, it's best to know your options. Invasive surgery isn't the only way to get a better nose, especially if the corrections are minimal. Filler rhinoplasty may be the perfect option for you.
Filler rhinoplasty, also called augmentation rhinoplasty, involves the use of injectable soft-tissue fillers such as Restylane, Juvederm, or Radiesse. These dermafillers even out the nasal features, eliminating unwanted projections or depressions. They are often used to lengthen the tip of the nose.
For the procedure, you'll be given local anesthesia. The surgeon will use a needle to inject the fillers in the necessary location or locations, a process that will take as little as 15 minutes. If used in conjunction with surgical rhinoplasty, the surgical rhinoplasty will be performed first. The major changes will be made, and then filler rhinoplasty will be the last step, in order to round out or correct any smaller areas. The fillers will then be molded as needed.
Because filler rhinoplasty involves injections rather than incisions, very little recovery time is required. Final results will typically be visible that day, because swelling subsides in 12 hours at the latest.
Most dermafillers aren't permanent. In fact, they can be quickly removed within 24 hours of the injection through use of an injection of Hyaluronidase. So if you're feeling unhappy with your results, you won't have to worry.
If you need subtle, minimal nasal corrections, talk with a cosmetic surgeon about filler rhinoplasty today. Dr. Anthony Corrado is a board-certified cosmetic surgeon with years of experience. Contact our South Jersey office today for an appointment.