What is Fractionated CO2 Laser Resurfacing?
What is Fractionated CO2 Laser Resurfacing?
Published on July 21, 2014 by
Dr. Anthony Corrado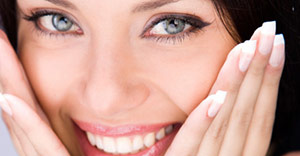 Are you struggling to look your best but can't afford the lengthy downtime of surgery? Is your busy lifestyle getting in the way of being the best version of yourself? If so, Fractionated CO2 Laser is the answer you've been looking for. Although the treatment is less expensive and results in shorter downtime compared to surgery, this laser provides the ability to remove discolorations, tighten the skin, smooth wrinkles, and brighten the complexion. It also stimulates new collagen growth and will continue to improve the appearance of the skin for several months.
With this high powered Fractionated CO2 Laser, a variety of treatments, from very mild resurfacing to more aggressive skin resurfacing, are available. Dr. Corrado can tailor each treatment to the individual patient's skin type and personal needs. This may range from a series of mild resurfacings or more aggressive treatments if necessary.
Recovery from Fractionated CO2 Laser Treatment
Patients can usually return to work in 3-7 days depending on the intensity of treatment. Pain medication usually isn't necessary, and most patients report little to no discomfort. Redness, swelling, or irritation will be visible temporarily, and skin flaking may occur for the first few days following treatment.
Advantages of Fractionated CO2 Skin Resurfacing
Fractionated CO2 Skin Resurfacing smoothes wrinkles and improve acne scars. It provides a degree of skin tightening as well to improve sagging skin. The laser penetrates the skin deeply, but with minimal discomfort or downtime compared to more invasive surgical options. This treatment reverses the signs of aging and counteracts the effects of sun damage while remaining an affordable cosmetic option.
Dr. Corrado serves patients from the greater Delaware Valley area such as, South Jersey, the Jersey Shore, Philadelphia, the Mainline, and Delaware County. He also offers care for out of town patients as well. Dr. Corrado offers the latest advances in the fields of facial plastic and reconstructive surgery and cosmetic surgery. He provides his patients with the full spectrum of facial cosmetic and reconstructive procedures. His areas of special interest include laser skin resurfacing, facelift, mini facelift, blepharoplasty, and facial fat grafting. Schedule your consultation with Dr. Anthony Corrado by calling 1 (877) 481-FACE (3223).