Inverted V – Revision Rhinoplasty Technique
Inverted V – Revision Rhinoplasty Technique
Revised on November 20, 2021 by
Dr. Anthony Corrado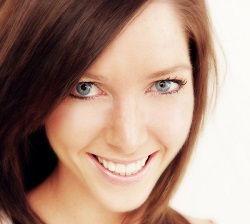 The nose is one of the first things you see when meeting another person. Because of this, a nose's aesthetic issues are hard to miss. If you're unhappy with your nose and have an inverted V malformation, revision rhinoplasty may be right for you.
When unintended problems stemming from previous rhinoplasty surgery are corrected with a new rhinoplasty, this is called revision rhinoplasty. An inverted V malformation is typically caused by a previous surgery, so this solution works best to correct it.
During a consultation, board-certified plastic surgeon Dr. Anthony Corrado will evaluate the nasal area and plan out the revision rhinoplasty. To set up an inverted V consultation with Dr. Corrado, contact our office.