Philadelphia – Fat Grafting
Philadelphia – Fat Grafting
Published on November 13, 2013 by
Dr. Anthony Corrado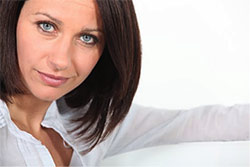 Why Fat Grafting?
Fat grafting is a revolutionary way to restore lost facial youth for both men and women. This technique plumps up areas of the face that have caved and sunken with age, giving the patient a natural, younger looking face. The results are long lasting and repeated touchups are unnecessary, unlike common dermal fillers such as Juvederm or Restylane.
How long does Fat Grafting last?
When performed properly, the results can be permanent, though fluctuation is possible with substantial weight gain or loss. This is why enlisting an experienced physician, such as Dr. Corrado, is paramount to the longevity of the procedure.
What amount of recovery time should I expect with Fat Grafting?
Recovery time can vary from 1-2 weeks, depending upon each patient and the amount and location of the fat transfers. Bruising is generally moderate, but may be more severe if a transfer is made to the eyelids.
Is Fat Grafting ideal for lips?
Absolutely. Advances in technology have led to great evolution in the fat transfer and augmentation arena. Again, when performed by a qualified surgeon, the fat is not completely reabsorbed and offers a long lasting, and natural effect.
What changes should I anticipate following Fat Grafting?
Fat transfer to the face is a minimally invasive procedure that requires little downtime. You can expect to be able to be out comfortably within 10-20 days. You will most likely experience skin that is dryer than normal, so be diligent in applying moisturizer and the condition will subside.
To learn more, contact our office in Philadelphia to set up a consultation.
Filed under:
fat grafting, facial rejuvenation, wrinkle removal