Rhinoplasty Aftercare
Rhinoplasty Aftercare
Published on June 15, 2015 by
Dr. Anthony Corrado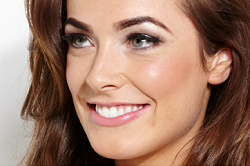 As with every surgical procedure, there are after affects that need to be managed carefully to ensure optimal results. With rhinoplasty, it is important that the patient keeps a close eye on the healing process, and inform Dr. Corrado of any unusual pain or changes.
Swelling
Every operation, no matter how minor, is accompanied by swelling of the surrounding tissue. The amount of swelling varies from person to person. It may be greater if both the inside and outside of the nose have been operated on, or in patients who are undergoing surgery to improve the breathing function of their nose. Swelling can limited with preoperative use of Arnica Monica, and herbal supplement. Cool compresses will also help to limit swelling.
Bruising
Some patients undergoing nasal surgery may experience bruising or mild black eyes. The condition should disappear within a week to 10 days. It rarely persists beyond this and is never permanent. Bruising can limited with preoperative use of Arnica Monica, and herbal supplement. Cool compresses will also help to limit bruising.
Drainage
Whenever the nasal passages are blocked (such as when you have a cold or allergies), the nasal glands produce more mucus than normal. After a rhinoplasty, the patient's nose may be blocked from the swelling; therefore, patients should expect more mucus drainage for several days when the swelling starts to subside.
Discomfort
There is usually very little pain following rhinoplasty; however, the patient may experience a tight sensation and pressure as a result of the postoperative swelling that occurs. This may seem worse at night or when in a reclined position. A pain reliever may be prescribed to reduce or eliminate any postoperative pain.
Cleansing
After returning home from the operation, the nose may be cleaned on the outside with cotton-tipped swabs that have been moistened with hydrogen peroxide, but it is important that the patient not rub too vigorously.
An antibiotic ointment will also be prescribed, which will be applied twice daily to optimize healing and prevent infection.
Resuming normal activities
Light exercise may be resumed after 2-3 weeks. This includes jogging and aerobics. Running and strenuous aerobic exercises should be worked up to over the next four weeks.
Returning to work or school
The average patient can return to work or school the day after the bandages are removed, seven to eight days after surgery. The patient can go back to work and school within three days of surgery if they do not mind being in public with a splint on their nose. When the patient should return to work depends on the amount of physical activity and public contact that the job involves, in addition to the amount of swelling and discoloration that has developed.
Full recovery
When the bandage is first removed, the nose will appear big and the tip may be swollen. This is due to postoperative swelling which is to be expected following nasal surgery. This swelling will subside to a large extent within one week; however, it will take up to one year for all of the swelling to disappear and for the client's nose to reach its final contour. Swelling reduces gradually on its own. The thicker and oilier the skin, the longer it takes for the swelling to subside. The surgeon by even utilize steroids postoperatively to hasten the resolution of swelling. The upper lip also may appear stiff for a while, and the tip of the nose sometimes feels numb, but this eventually disappears.
Like any surgery, rhinoplasty does require an individual to exercise patience in the immediate postoperative healing process. Mild pain, swelling, and bruising are to be expected. All patients are reminded that there is "light at the end of the tunnel". Once the postoperative healing is complete, patient are ecstatic about their new look. Rhinoplasty is a procedure which provides great joy for patients, not only by improving appearance, but also improving how patients feel about themselves.
If rhinoplasty surgery seems right for you call (877)481-FACE for click here to schedule your complimentary consultation with Philadelphia Facial Plastic Surgeon and Philadelphia Rhinoplasty Specialist, Dr. Anthony Corrado.
Dr. Corrado is a double board certified facial plastic surgeon and serves patients from the greater Delaware Valley area such as, South Jersey, the Jersey Shore, Philadelphia, the Mainline, and Delaware County. He also offers care for out of town patients as well. Dr. Corrado offers the latest advances in the fields of facial plastic and reconstructive surgery and cosmetic surgery. He provides his patients with the full spectrum of facial cosmetic and reconstructive procedures. His areas of special interest include rhinoplasty, revision rhinoplasty, facelift, mini facelift, blepharoplasty, and facial fat grafting. Please call us at 1 (877) 481-3223 to schedule an appointment, or click here to schedule your complimentary consultation today.
Filed under:
nose surgery, nasal procedures, post-operative care, rhinoplasty aftercare