VI Peel – Prevent and Reverse Skin Aging
VI Peel – Prevent and Reverse Skin Aging
Revised on October 4, 2021 by
Dr. Anthony Corrado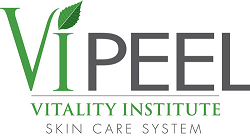 Why wait weeks or months for results? Enjoy radiant, younger-looking skin in about a week with the VI Peel. Skin that is properly maintained with regular peels and a proper skin care regime stays healthy, youthful, and radiant at any age.
What Is a VI Peel?
The VI Peel is designed for a full repair of the skin without hindering patients' fast paced lifestyles. The VI Peel is safe and effective for all skin types.
The VI Peel contains a synergistic blend of powerful ingredients. This peel provides dramatic results with virtually no pain, no skin preparation, and little downtime. The VI Peel will improve the tone, texture, and clarity of the skin; reduce or eliminate age spots, freckles, and hyper-pigmentation, including melasma; soften lines and wrinkles; clear acne skin conditions; reduce or eliminate acne scars; and stimulate the production of collagen for firmer, more-youthful skin. VI Peel also works well in conjunction with lasers and injectables.
What to Expect with a VI Peel
The VI Peel treatment is very convenient as it can be performed in Dr. Corrado's office and requires no pre-treatment.
After the skin is cleaned, VI Peel will be applied topically to your skin. Patients typically experience a warm, tingly sensation that quickly subsides. The procedure takes only 20 to 30 minutes, but we must leave the peel on the skin for five hours following the appointment.
With VI Peel, there is little or no downtime. Peeling lasts 2 to 3 days and is easily managed with the post-peel kit that is included with the peel. For a week or two following the peel, it's best to avoid exfoliating products like glycolic acid and retinols. Avoid direct and prolonged exposure to the sun. As well, it's important that you let the skin peel naturally.
Once your skin has completely recovered and is finished peeling, you will notice a visible improvement in your complexion. Your skin's appearance should continue to improve for the next 4 to 6 weeks, becoming firmer, clearer, smoother, healthier, and more youthful.
VI Peel Candidates
Anyone seeking to improve their skin's tone and reduce blemishes may be a candidate for a VI Peel. The VI Peel has been tested and used on individuals of a variety of skin tones, including Asian, African-American, and Latino skin types, which traditionally have not always responded positively to chemical peel treatments. The VI Peel was originally developed as a treatment for acne and acne scarring, and is still extremely successful at treating this often-frustrating condition.
To learn more about the VI Peel, contact our office for a consultation.