6 Tips on Ethnic Rhinoplasty
6 Tips on Ethnic Rhinoplasty
Revised on March 2, 2022 by
Dr. Anthony Corrado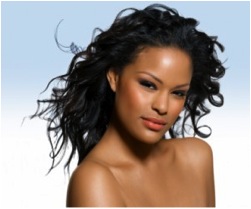 Rhinoplasty is a procedure that reshapes the nose for reconstructive, medical, or cosmetic purposes. It can alter the shape, size, and contour of the nose, resulting in better facial balance and compatibility. This procedure is appropriate for all ethnicities and can be performed while still preserving the patient's ethnic features.
If you are considering this surgery, you should understand the goals and possible outcomes. Here are 6 quick facts on ethic rhinoplasty that you should consider:
Ethnic rhinoplasty is where the nose is narrowed slightly or altered based on the patient's ethnic background and aesthetic goals.
For a rhinoplasty to succeed, the new nose must blend in with the current facial ethnicity
There are a host of attractive nasal shapes that work well with any given ethnicity, even though some of these shapes may lack common ethnic features.
Natural appearing and attractive nasal shapes come in many varieties due to mixtures of multiple ethnic backgrounds.
The Greco-Roman nose typically constitutes a generic nasal contour that is seemingly compatible with most faces, and the majority of patients seek this outcome.
However, an increasing number of ethnic rhinoplasty patients, seek to modify nasal shape while retaining some or even all of their original ethnic features.
Ethnic Rhinoplasty is a common procedure that often brings about rewarding and desirable results for thousands of patients each year. If you feel dissatisfaction with your current nasal shape and structure, consult with renowned cosmetic surgeon Dr. Anthony Corrado at the Corrado Face & Nasal Institute in Philadelphia.