Corrado Advanced Skincare System was designed to meet the needs of women and men regardless of skin type or age. Dr. Corrado worked closely with developers to ensure his vision was met and he could offer his patients a superior skincare line that would rival top medical grade products on the market today. Individuals can choose to purchase the entire skin care system or individual products to fill the gap in their current skin care line.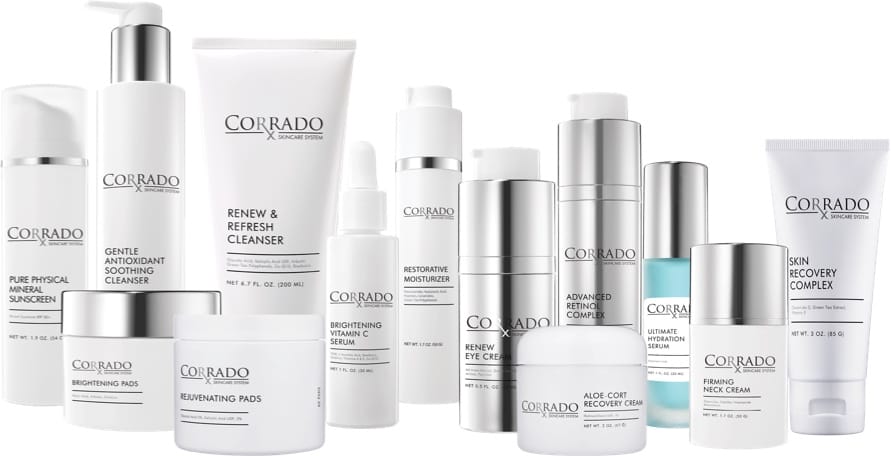 Gentle Antioxidant Soothing Cleanser
Soothing Cleanser gently cleanses while providing hydration for the skin. Soap-free formula specially formulated with soothing antioxidants and botanicals to protect highly sensitive skin. Thoroughly removes environmental pollutants, excess oil, and makeup without drying the skin. Refreshes and nourishes the skin. Enriched with calming and soothing antioxidants: Green tea polyphenols, emblica and bisabolol humectants, yucca root, and panthenol help skin retain moisture.
Benefits
Specially formulated with soothing antioxidants and botanicals to
protect highly sensitive skin.
Thoroughly removes excess oil, makeup and environmental pollutants
without drying skin.
Humectants Yucca root and Panthenol help skin retain moisture
pH balanced
Key Ingredients
Green Tea
Polyphenols
Emblica
Bisabolol
Panthenol (Pro Vitamin B)
Ectoin
Chamomile Extract
Cucumber Extract
Yucca Root Extract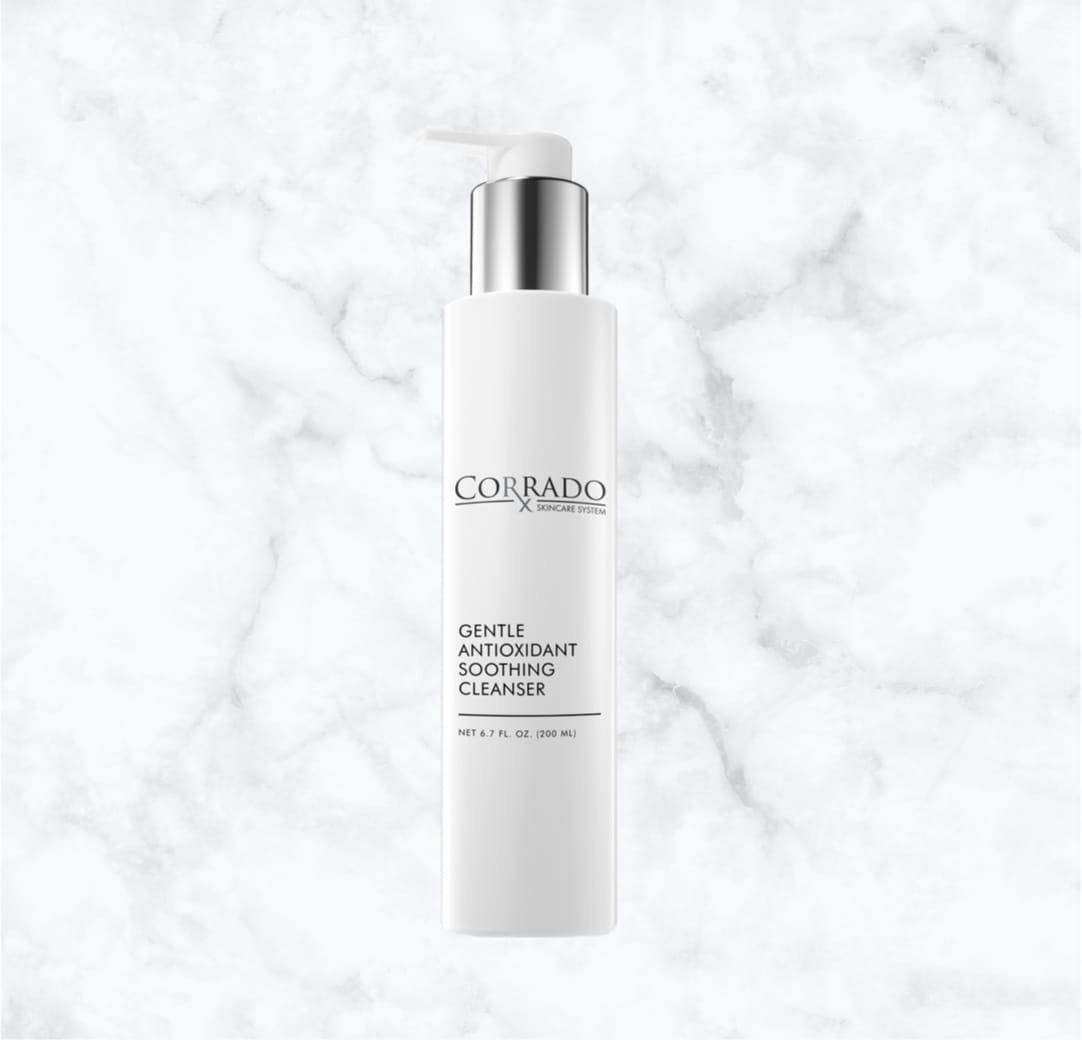 Renew & Refresh Cleanser
This mild brightening scrub with bio-friendly exfoliating beads gently cleanses by removing dry, dead skin cells and excess oils to reveal healthier, younger looking skin.
Benefits
Glycolic acid and salicylic acid USP gently slough off dull, damaged
skin to improve skin radiance and minimize pores
Enriched with arbutin, a natural skin brightener
Powerful antioxidants calm and soothe skin
Key Ingredients
10% Glycolic Acid
0.5% Salicylic Acid USP
Arbutin
Bisabolol
Vitamin A-C-E
Green Tea Extract
Co-Q10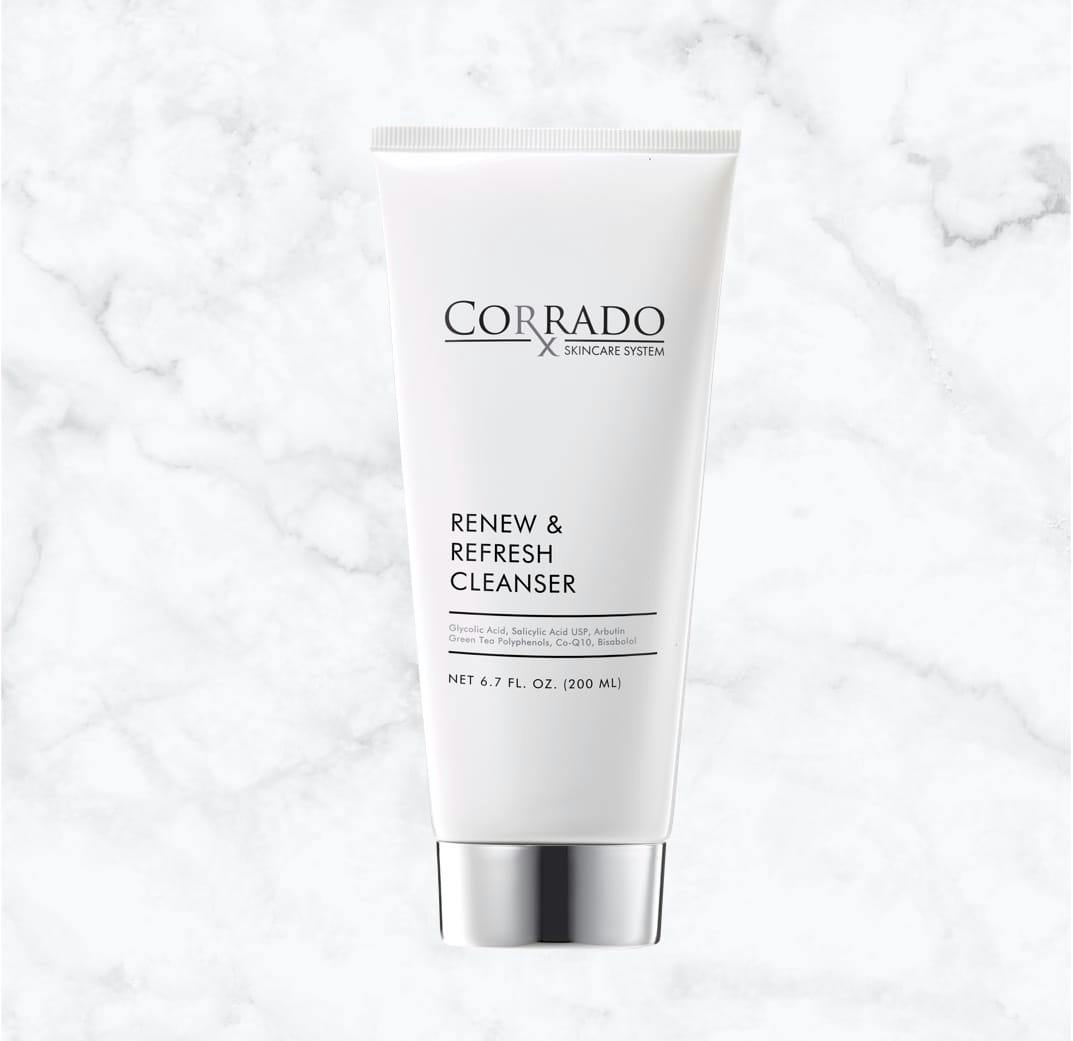 Advanced Retinol Complex
Diminish fine lines and wrinkles and achieve smoother, firmer, more evenly toned skin. This clinically-proven retinol serum pairs a fast and long-acting, patent-pending delivery system with soothing green tea polyphenols to provide the effectiveness of a retinoid without the irritation. For facial use only.
Benefits
Enhanced with a revolutionary, time-released delivery system
Antioxidant benefits of 90% green tea polyphenols
Caffeine enhances antioxidant activity and helps minimize the appearance of redness
Unique titration system for step-up results and maximum compliance
Key Ingredients
All-trans-Retinol
90% Green Tea Polyphenols
Caffeine USP
Hyaluronic Acid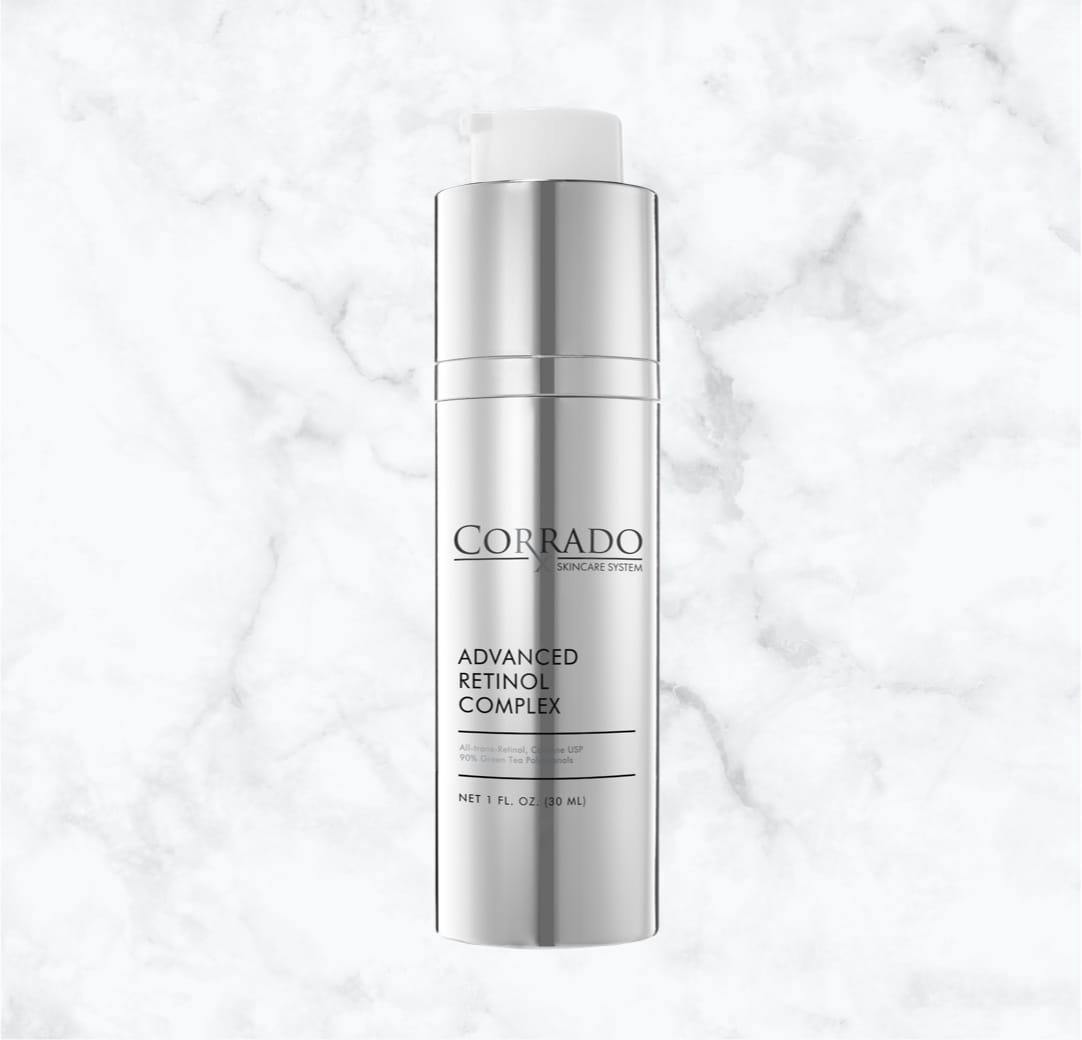 Brightening Pads
This cosmetic, non-drug formulation combines botanical skin tone enhancing ingredients with protective antioxidants to brighten and soothe skin.
Benefits
Kojic acid, arbutin, and bearberry are natural skin brighteners that promote even tone
Powerful antioxidants calm and soothe the skin
Quick penetration, easily layered into existing regimens
Mixed at the physician site for maximum freshness
Brightens skin, reduces the appearance of fine lines and wrinkles, and
improves skin texture and smoothness
Key ingredients
Kojic Acid
Arbutin
Bearberry
Green Tea Polyphenols
Vitamin C
Emblica
Silybum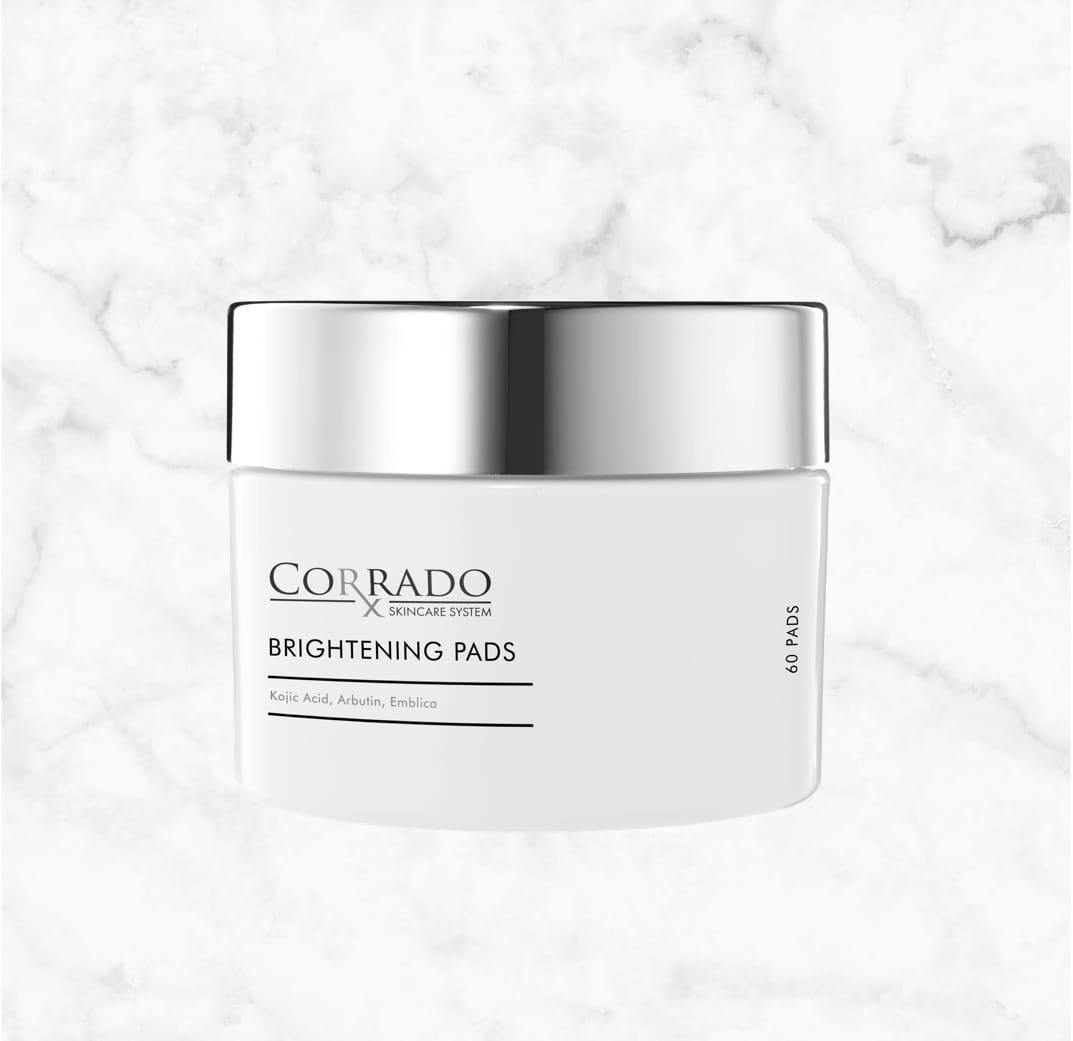 Vitamin C Serum
Triple-duty antioxidant formula helps to brighten the complexion, support healthy collagen production, and protect against damaging free radicals and HEV (blue light). Its controlled, time-released delivery system provides maximum penetration and absorption. Complements all skin care regimens.
Benefits
Penetrating ascorbate blend helps brighten the complexion 20%
Vitamin C active complex supports healthy collagen
Matrix polymer delivery system stabilizes the ascorbate system and
supports the absorption of other cosmetic treatments, including retinol
Antioxidant system moisturizes and helps guard against free radical
damage.
Key Ingredients
Tetrahexyldecyl Ascorbate
L-Ascorbic Acid
Arbutin
Bearberry
Emblica
Co-Q10
Vitamins A & E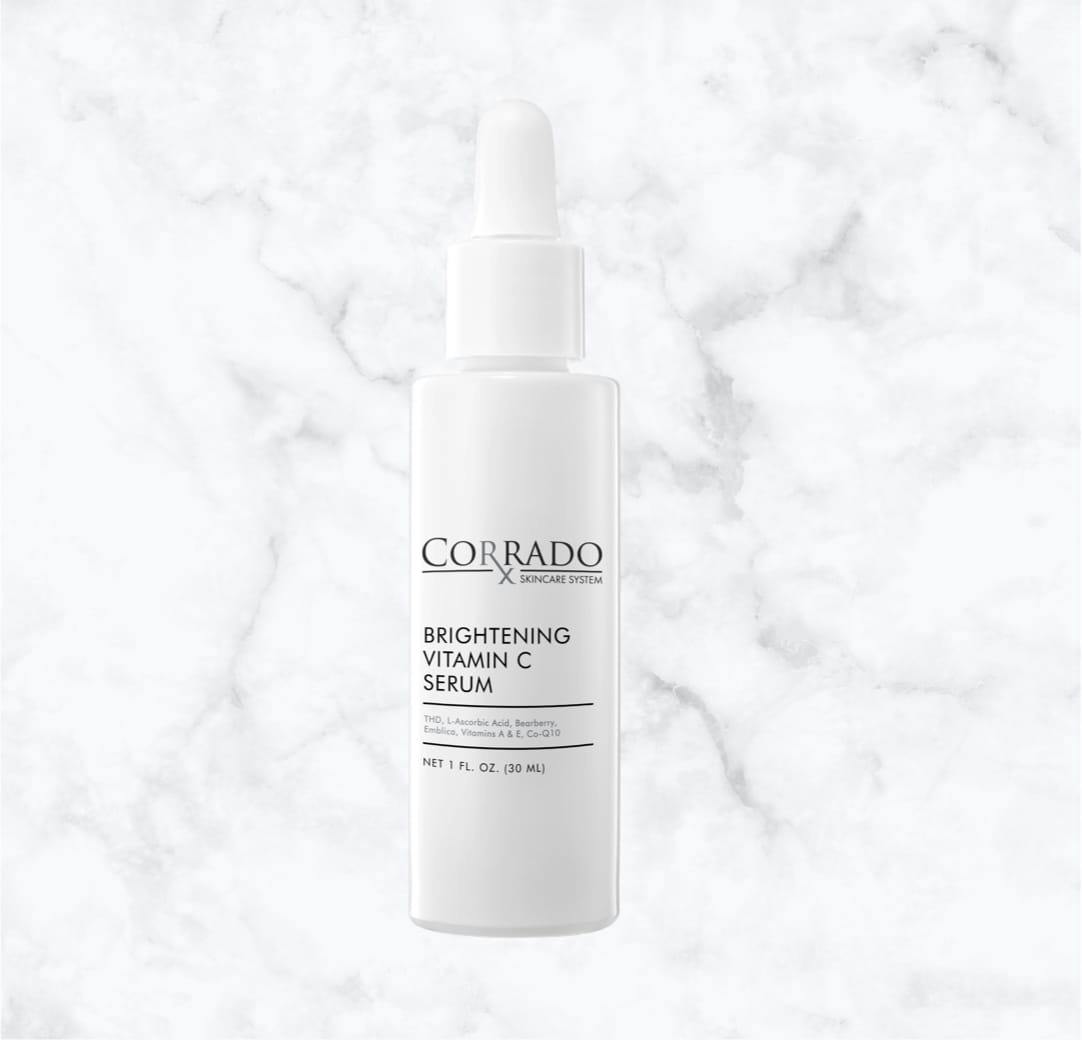 Ultimate Hydration Serum
This pure, nourishing serum formulated with fractionated hyaluronic acid penetrates deep within the dermis to draw moisture in — and hold it there. A universal booster in any regimen, providing all-day moisture retention and skin barrier repair, this serum delivers brighter, firmer, and rejuvenated skin with each drop.
Benefits
Various molecular forms of hyaluronic acid (fractionated and high molecular weight) ensure continuous and optimal hydration
Powerful humectants sodium PCA and glycerin bind moisture and help maintain the skin barrier
Palmitoyl Tripeptide-28 supports healthy collagen production
Essential mineral complex (zinc PCA and copper PCA) conditions skin and helps to reduce excess oil
Key Ingredients
Sodium Hyaluronate
Hydrolyzed Sodium Hyaluronate
Sodium PCA
Glycerin
Palmitoyl Tripeptide-28
White Tea Extract
Ergothioneine, Glutathione
Zinc PCA
Copper PCA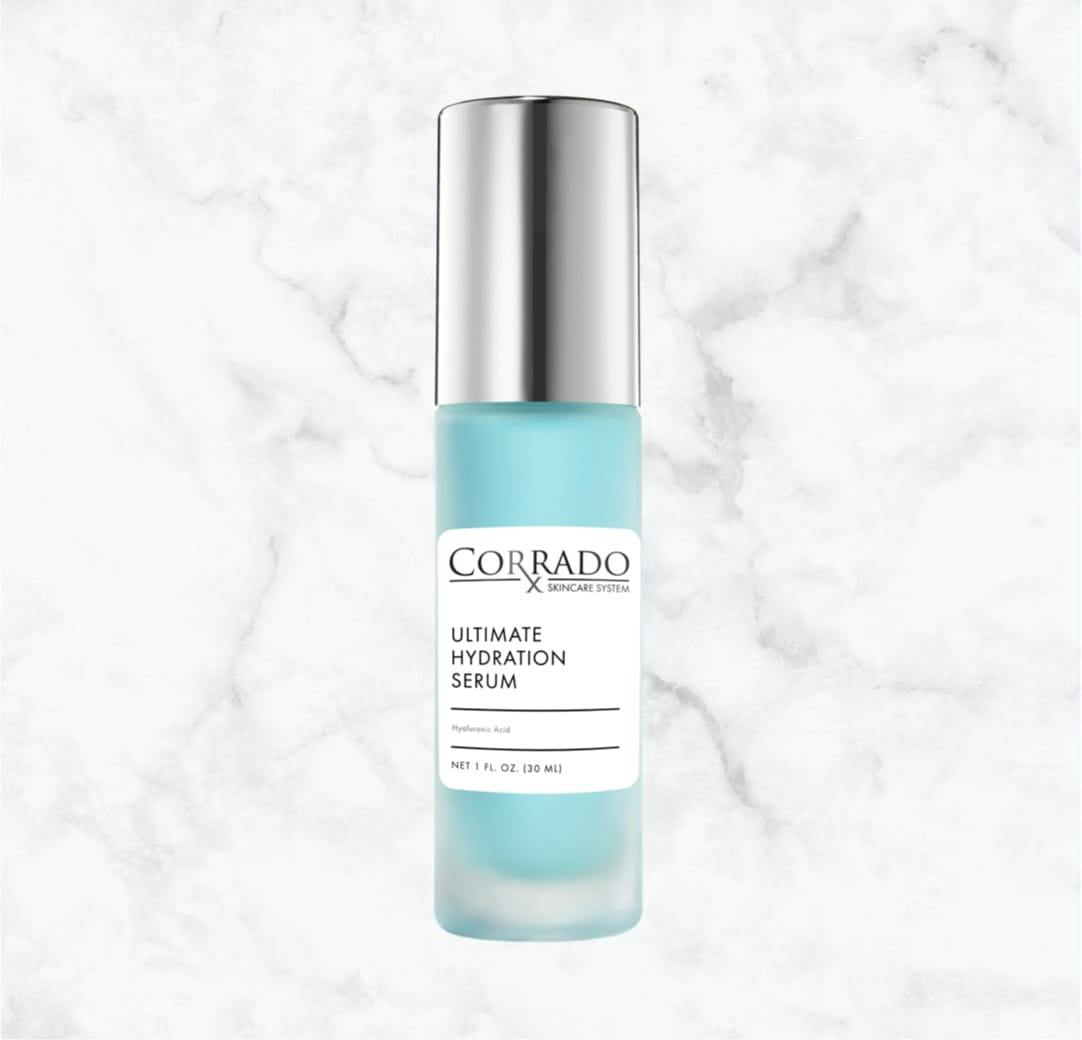 Restorative Moisturizer
This decadently rich, restorative cream provides intense moisturization and age-defying benefits, nourishing dry skin back to optimum health.
Benefits
Biomimetic ceramide complex provides nourishment to help repair the skin barrier, improving elasticity and texture
Niacinamide improves the appearance of fine lines and wrinkles, and helps to even skin tone
Peptides support the skin matrix to target wrinkles
Hyaluronic Acid ensures continuous and optimal hydration
Key Ingredients
Hyaluronic Acid
Niacinamide
Ceramides
Green Tea Polyphenols
Resveratrol
Caffeine USP
Stem Cells (Apple)
Tetrapeptide-21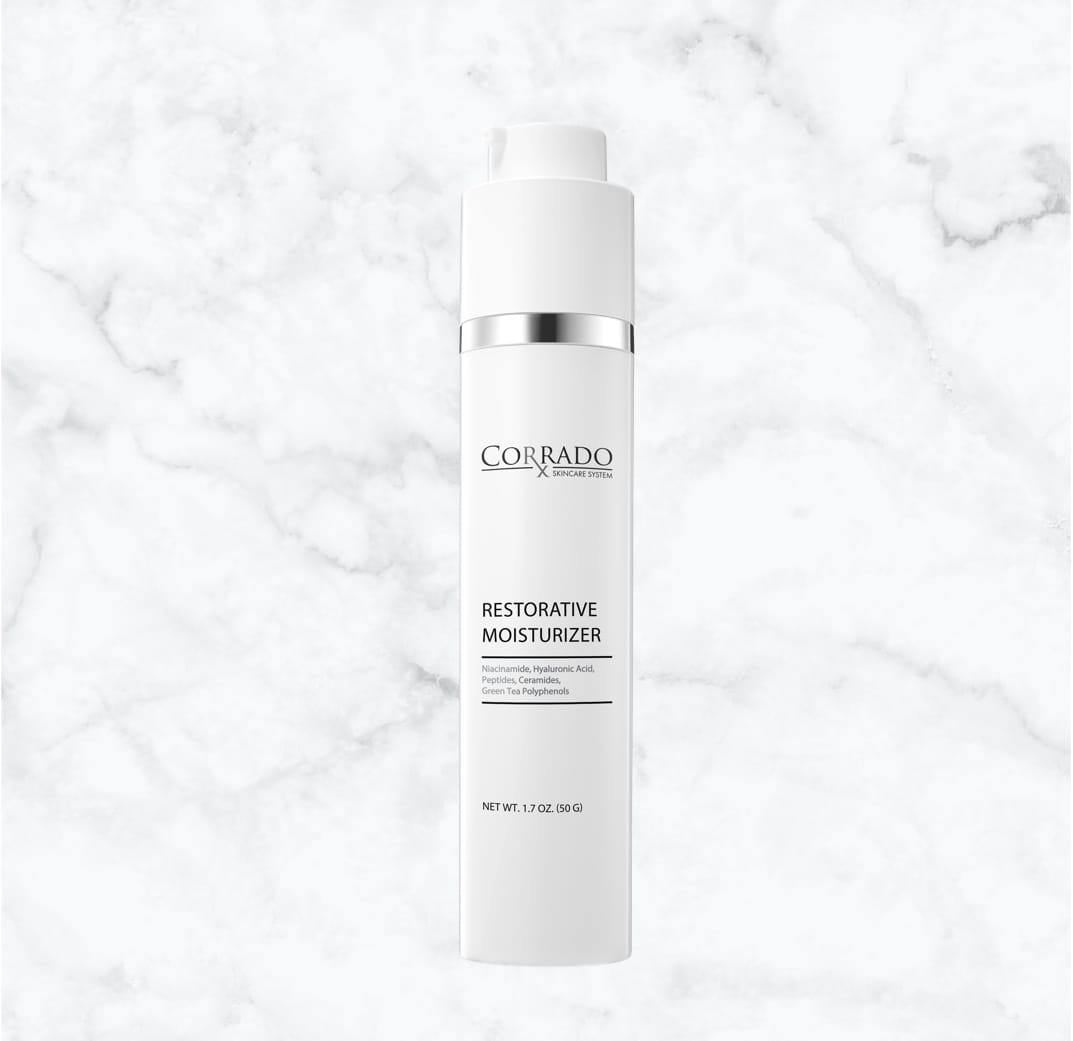 Pure Physical Sunscreen
Pure, physical protection that is gentle on sensitive and acne-prone skin. Provides broad spectrum UVA/UVB SPF 50+ protection in a transparent finish formula.
Benefits
Latest suspension system delivers ultra-sheer, weightless 13.75% micronized zinc oxide
Antioxidant enriched to provide exceptional broad spectrum
UVA/UVB protection and quench free radicals
Reef safe and non-nano
Key Ingredients
Zinc Oxide 13.75%
Green Tea Polyphenols
Resveratrol
Emblica
Co-Q10
Vitamins A-C-E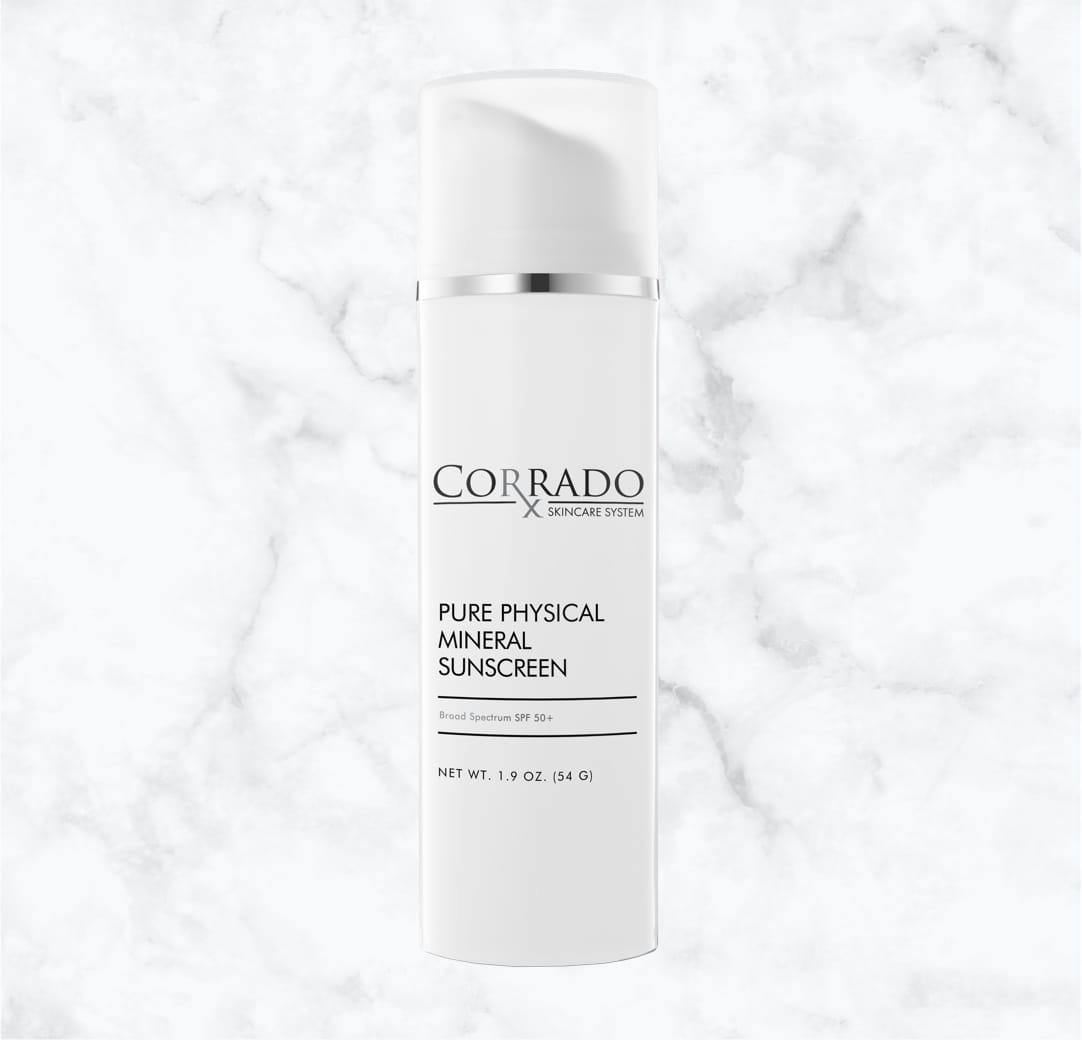 Renew Eye Cream
An innovative eye treatment cream clinically proven to visibly reduce the appearance of under-eye dark circles, puffiness, fine lines, and wrinkles.
Benefits
All-trans-retinol at the appropriate level for the delicate eye are helps to increase firmness and elasticity
90% green tea polyphenols and a powerful blend of antioxidants calm and soothe skin while quenching free radicals
Peptides support proper tissue fluid balance, while helping to enhance skin firmness and elasticity
Vitamin K and arnica help to diminish the appearance of bruising and discoloration
Key Ingredients
All-trans-Retinol
Green Tea Polyphenols
Emblica
Silymarin Extract
Vitamins A-C-E
Peptides
Arnica
Vitamin K
Hyaluronic Acid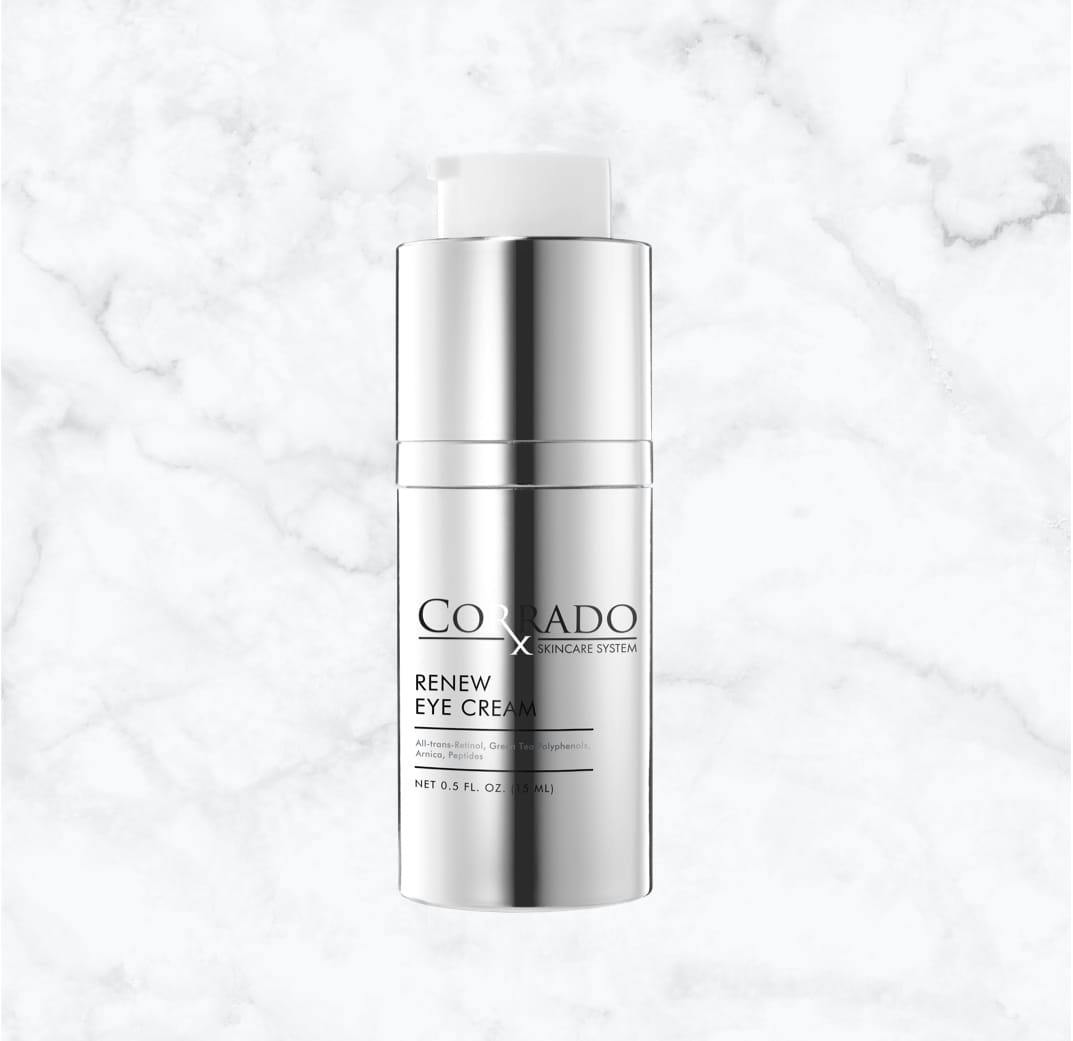 Rejuvenating Pads
Salicylic acid USP and glycolic acid are used in combination with hydrating ingredients in these easy-to-use pads to promote exfoliation, control oil, reduce breakouts, and clogged pores. They help enhance skin clarity and are pH balanced.
Benefits
Glycolic acid promotes exfoliation for smoother-looking skin
Salicylic acid USP removes surface oils, unclogs pores, and opens up plugged follicles
Witch hazel smooths and tones the skin
Skin conditioners and natural botanicals hydrate irritated skin
Key Ingredients
Salicylic Acid USP, 2%
Glycolic Acid
Witch Hazel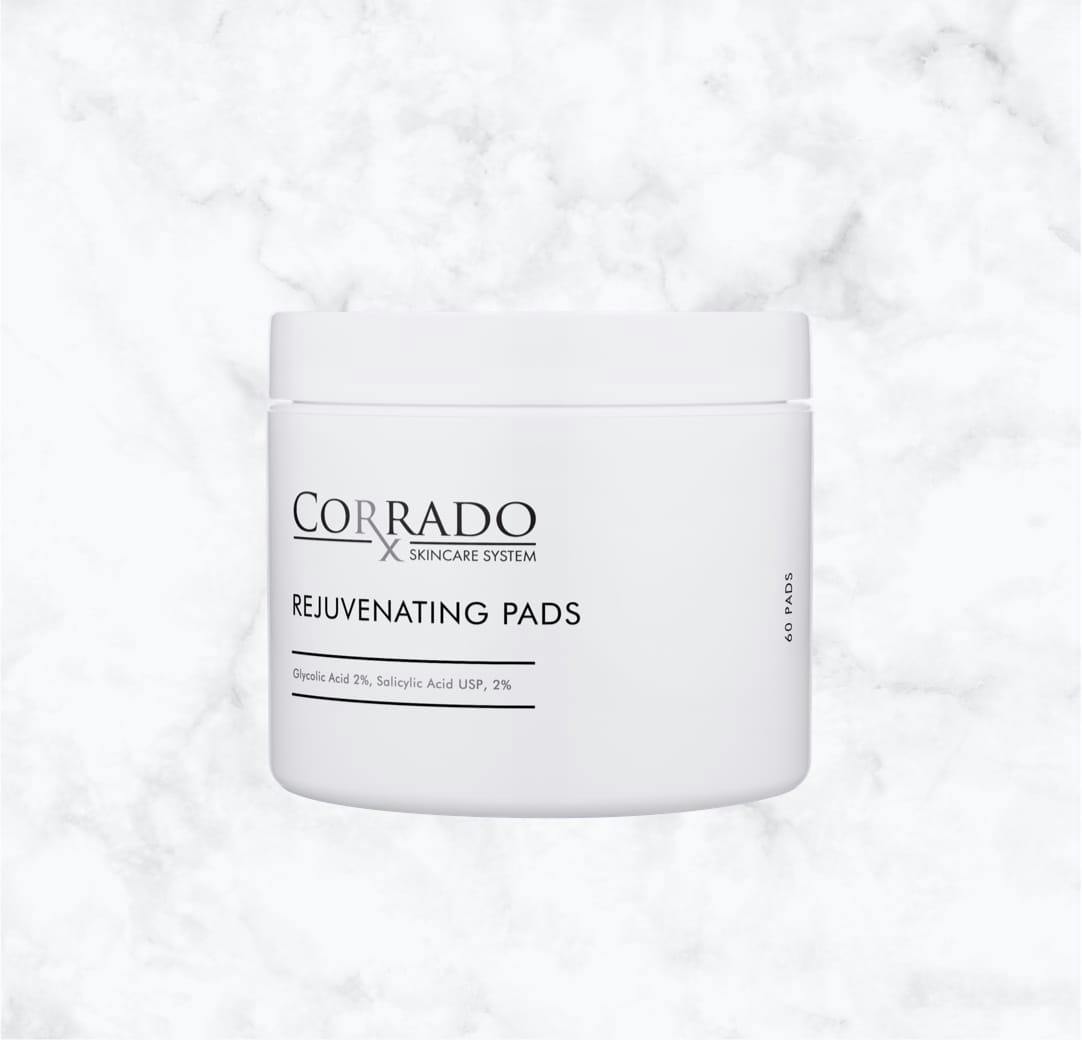 Firming Neck Cream
Developed specifically for the neck and the décolleté, this hydrating neck cream helps to firm, lift, and tighten skin that has lost definition with age. It beautifully helps support collagen and elastin production, smooth and even skin tone, and reduce signs of aging.
Benefits
Biomimetic ceramide complex helps to repair the skin barrier and improve skin elasticity and texture
Peptides and botanical extracts support a more collagen rich appearance, leaving skin feeling smoother and tighter with less visible fine lines and wrinkles
Niacinamide assists in brightening areas of pigmentation and evening out skin texture and tone
Leontopodium Alpinum Callus Culture Extract, a powerful antioxidant, helps lift and tighten skin to address the appearance of sagging
Key Ingredients
Biomimetic Ceramide Complex
Peptides
Niacinamide
Green Tea Polyphenols
Leontopodium Alpinum Callus Culture
Apple stem cells
LYCD
Botanical Extracts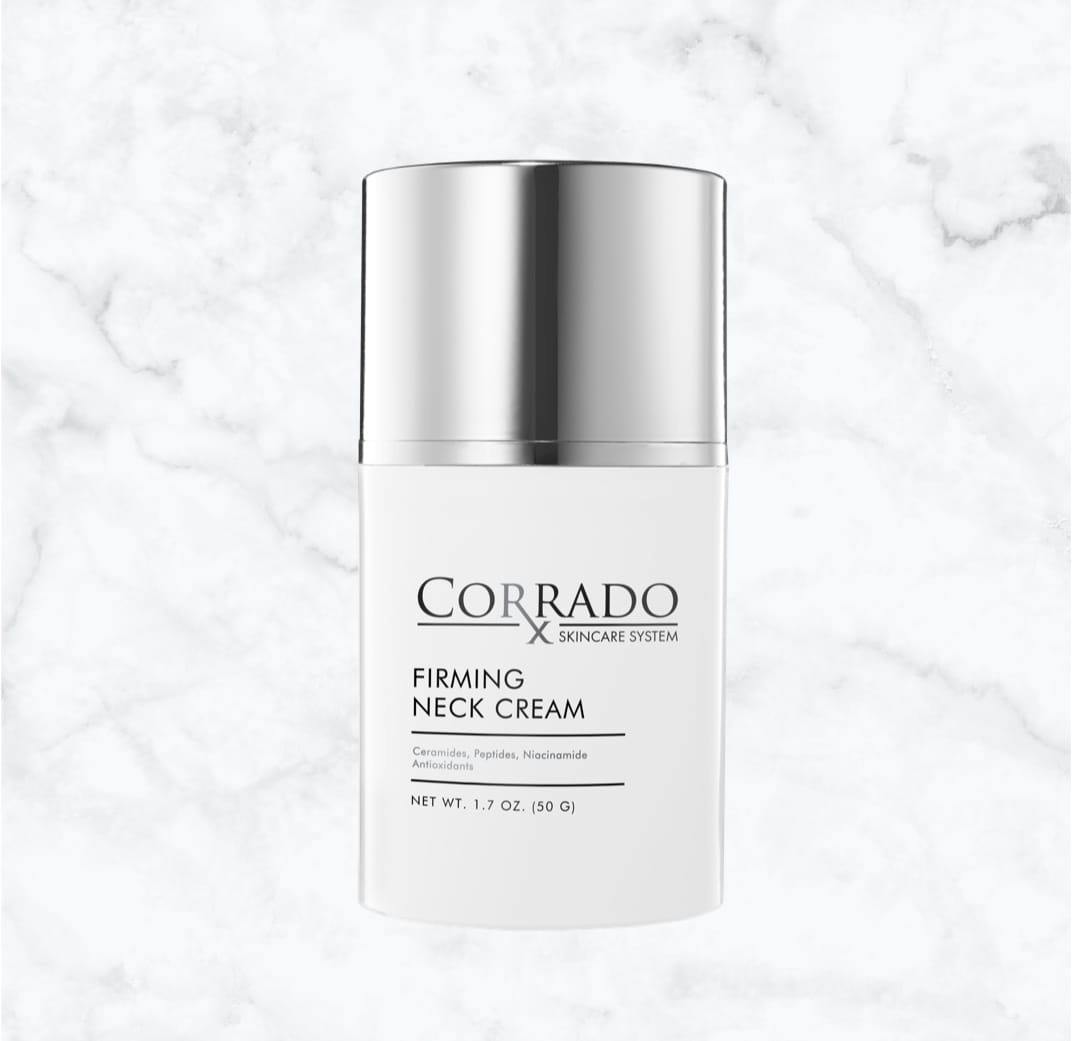 Aloe-Cort Recovery Cream
A cosmetically elegant formula that contains aloe vera in conjunction with hydrocortisone USP, 1%.
Benefits
Made from highest-grade aloe vera gel to calm and soothe skin
Squalane and glycerin deliver superior hydrating benefits to help prevent against trans epidermal water loss (TEWL)
Provides temporary itch relief caused by skin irritations, rashes, and post-procedure skin conditions
Key Ingredients
Hydrocortisone USP 1%
Aloe Vera Leaf Juice
Squalane
Glycerin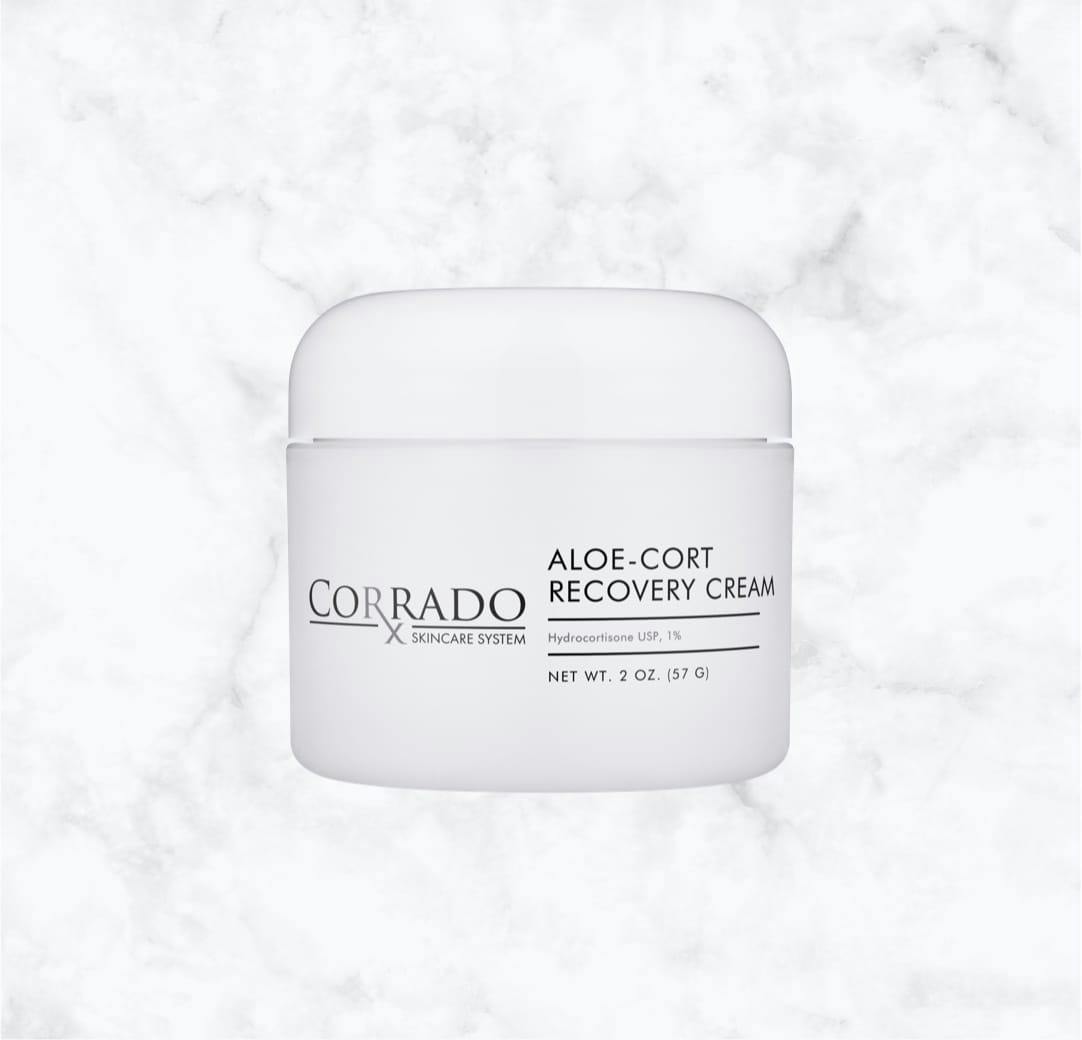 Skin Recovery Complex
Super emollient and moisturizing, this ceramide-rich complex is ideal for dry, irritated, and post-procedure skin.
Benefits
Helps with skin repair process
Formulated with dimethicone USP, a skin protectant, to protect irritated skin while it heals
Ceramide 3, a skin lipid, helps regulate transepidermal water loss (TEWL) and promote a healthy skin barrier function
Protective antioxidant blend of green tea, yucca glauca root extract, and vitamin E guards against free radicals and aids in skin conditioning
Squalane, a natural emollient in healthy skin, provides additional moisture to skin
Key Ingredients
Dimethicone
USP Ceramide-3
Green Tea Extract
Vitamin E
Squalane
Glycerin
Yucca Glauca Extract