Arnica Montana and Facial Plastic Surgery Recovery
Arnica Montana and Facial Plastic Surgery Recovery
Published on May 19, 2015 by
Dr. Anthony Corrado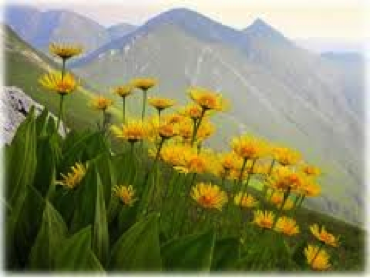 Derived from a yellow mountain daisy that grows in Europe and is also known as leopard's bane, arnica has traditionally been used to treat bruising and swelling due to trauma to the soft tissues. It has been known to increase circulation by stimulating white blood cell activity, which decreases the amount of healing time and reduces inflammation.
Scores of patients and physicians have successfully used Arnica to treat the bruising, soreness, inflammation and swelling that results from soft tissue trauma. Arnica has traditionally been administered as an herbal preparation, however, the only FDA approved and regulated form available is homeopathic Arnica montana. This is available in most natural food stores, and it is important to understand that homeopathic Arnica is not an herbal product nor a nutritional supplement.
Plastic surgeons are utilizing Arnica for pre and post-operative care to assist in hastening the recovery from surgery. A recent research study published in the Archives of Facial Plastic Surgery found less bruising in facelift patients treated with Arnica pre and post surgery.
Arnica montana can prevent a great deal of discomfort, both short and long term, if administered in a timely fashion. Bruising and hematomas seem to heal much more quickly than would be expected if left untreated. It is important to take as indicated by Dr. Corrado in order to maximize the results and efficacy of Arnica.
The milder of bruises and swelling will often respond best with applications of a low strength topical form of Arnica, which is available in a variety of creams, gels and ointments. This is not to be applied to broken skin or open wounds.
Moderate to more severe swelling and bruising will respond better to oral Arnica, which is commonly available in a range of potencies. Dr. Corrado will advise you on the correct form and dosage of Arnica to optimize your recovery process.
Dr. Corrado is a double board certified facial plastic surgeon and serves patients from the greater Delaware Valley area such as, South Jersey, the Jersey Shore, Philadelphia, the Mainline, Cherry Hill, and Delaware County. He also offers care for out of town patients as well. Dr. Corrado offers the latest advances in the fields of facial plastic and reconstructive surgery and cosmetic surgery. He provides his patients with the full spectrum of facial cosmetic and reconstructive procedures. His areas of special interest include laser skin resurfacing, facelift, mini facelift, blepharoplasty, and facial fat grafting. Schedule your consultation with Dr. Anthony Corrado by calling 1 (877) 481-FACE (3223).