Blepharoplasty Recovery – Surgery Recovery Tips Philadelphia
Blepharoplasty Recovery – Surgery Recovery Tips Philadelphia
Published on May 16, 2014 by
Dr. Anthony Corrado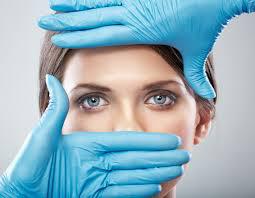 Blepharoplasty is an operation that offers you a fresher and more youthful look, as it produces tighter eyelids and also addresses drooping eyelids. Utilizing these blepharoplasty recovery tips will help ensure an optimum recovery.
1. Always keep your head up. During blepharoplasty recovery, it is vital that you consistently keep your head elevated above the level of the rest of your body, particularly when relaxing or sleeping. This is pertinent in minimizing swelling, which can boost the healing process. You can utilize two to three medium-size pillows to support your head effectively.
2. Use a cold compress. It is essential to hold a cold compress on the orbital region to lessen the degree of swelling and bruising you can experience after surgery. Ice water gauze compresses are recommended. Ice cubes should never be placed directly on the upper eyelids, as it is too harsh and cold for this delicate area of skin.
3. Steer clear of stress. Throughout the first week following the procedure, it is crucial that you avoid any tasks or elements that can stress your eyes. This includes watching TV, participating in any exercise or strenuous activities, putting in contact lenses and applying eye make-up.
4. Always keep your eyes cleansed. Dr. Corrado will teach you several ways to care for your eyes following the operation. Adhere to them meticulously and be certain that you maintain the technique as hygienically as possible to avoid introducing bacteria and possible infection.
5. Use sunglasses. Use special eyewear each time you head out to shield your eyes from dirt, dust and other debris. Your eyes may also be extremely sensitive, and dark sunglasses can efficiently guard your eyes from the glare.
6. Eat healthy. Even though you may not recognize the results immediately, eating healthy can in fact aid in a faster recovery. Vitamins C is crucial to the healing process.
7. Apply eye drops. Your eyes may become dry in the days following your blepharoplasty surgery, so avoid touching them to prevent further discomfort. It is suggested that lubricating eye drops and eye ointment be used to maintain the natural moisture. Specific products' names will be provided to you by Dr. Corrado and his staff as part of your preoperative information packet.
8. Give your eyes sufficient downtime. An effective blepharoplasty recovery requires plenty of rest for your eyes. Stress can lead to a prolonged recovery, specifically for the affected eyelids, and it can further wear down the eyes, leading them to become dry or irritated easily.
Dr. Anthony Corrado serves patients from the greater Delaware Valley area, including those living in South Jersey, the Jersey Shore, Philadelphia, the Mainline and Delaware County. He also offers care for out-of-town patients.
Dr. Corrado offers the latest advances in the fields of facial plastic and reconstructive surgery and cosmetic surgery. He provides his patients with the full spectrum of facial cosmetic and reconstructive procedures. His areas of special interest include facelift, mini facelift, blepharoplasty and facial fat grafting. Schedule your consultation with Dr. Corrado by calling 1 (877) 481-FACE (3223).
Filed under:
eyelid surgery, eye-lift, surgery recovery tips, post-operative care, blepharoplasty recovery