Blepharoplasty: Small Procedure, Big Results
Blepharoplasty: Small Procedure, Big Results
Published on February 16, 2018 by
Dr. Anthony Corrado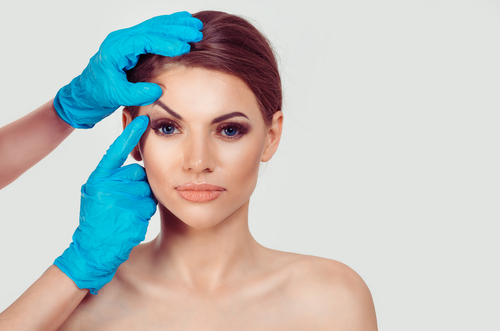 The eye area is one of the most common areas to show age as we get older. For some, the upper eyelid will begin to droop or hang lower than it once did. In addition to the upper lid, the lower lid may also look aged and begin to appear puffy or look thin and crepey. Whatever your eye concerns are, the only way to receive drastic improvement is by having a blepharoplasty.
What Can a Blepharoplasty Do?
A blepharoplasty can remove excess skin and tissue located on the upper or lower eyelid. When having the upper eyelid done, Dr. Corrado will make an incision in the natural crease of the eye and remove the excess skin that may be sagging or creating a "hood" over the eye. In some cases, upper eyelids can become so intrusive that they interrupt one's field of vision.
For the lower eyelid, you may have thinning skin under the eye that appears wrinkled, or contains excess fatty tissue that is resulting in lower eyelid "bags". For this part of the procedure, Dr. Corrado will remove any excess skin or tissue, leaving you with a smoother under eye surface. Patients can have one or both sets of lids operated on, depending on what their specific goals are.
How Long is the Recovery?
After your procedure, you will be released to a friend or family member the same day. Once you arrive home you will want to rest and apply cold compressses to reduce swelling. Mild to moderate bruising and swelling will be present, but typically resolved in 7-10 days. Stitches will be removed at 7 days after the procedure.
How Long Do the Results Last?
The results of a blepharoplasty procedure will be long-lasting. However, over time, the natural aging process and gravity will begin to affect your skin and visible signs of aging will surface again. Keeping a good relationship with Dr. Corrado is the best way to manage your recovery and results for years to come.
Overall, a blepharoplasty is a very worthwhile procedure that provides a refreshed look without changing the entire look of your face. The results are a younger, more rested version of yourself. If you are interested in learning more about a blepharoplasty, contact Corrado Center for Facial Plastic & Cosmetic Surgery today to schedule a consultation.