Correcting Breathing Difficulty
Correcting Breathing Difficulty
Published on December 4, 2012 by
Dr. Anthony Corrado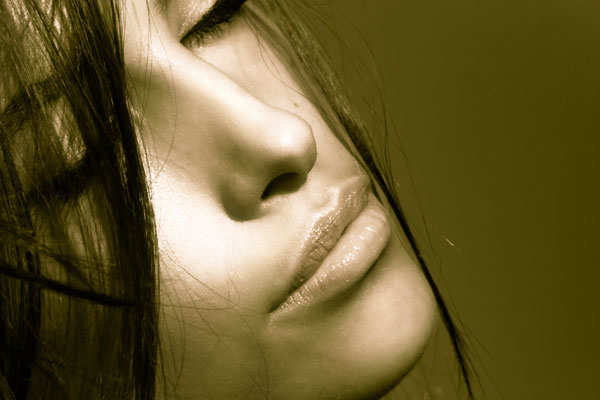 Most people do not have a perfectly straight nasal septum; many are born with it a little crooked or have had some sort of injury that may have contributed to it, so they may have to have surgery to correct it.
Nasal obstruction is one of the most common complaints that brings patient's to the doctor's office, and a deviated septum is a very common cause. The surgery that is performed by facial plastic surgeons to correct breathing difficulties because of a deviated septum is called a septoplasty, although you may also have heard it referred to as a septal reconstruction. The septum is a wall that is made up of cartilage and bone that runs between the two nasal passages; if this wall is not straight it can cause breathing difficulties as well as sleep apnea and snoring. This surgery can also be used to help relieve the difficulties that come along with chronic sinusitis. This surgery can also allow surgeons better access into the nasal passages to be able to perform functional endoscopic sinus surgery (FESS). Lastly, from a cosmetic standpoint septal deviation may be a reason for the nose appearing to be crooked. If septal deviation is giving the nose a crooked appearance, septoplasty can be performed in conjunction with rhinoplasty for correction of cosmetic nasal deformities.
Indications for Septoplasty

---
Nasal Obstruction
Snoring or Sleep Apnea caused by septal deviation
Epistaxis (nosebleed)
Sinusitis caused by deviated septum blocking sinus drainage pathway
Septal Trauma
Cosmetic Correction of the Crooked Nose
How is the Operation Performed?
If the doctor does recommended that you have a septoplasty performed, then it typically will take anywhere from 60 to 90 minutes to complete the surgery, and is usually considered an outpatient procedure. The doctor will make a very small vertical incision inside the nose along the septum and gently to separate the mucosa covering the septum from the cartilage and bone. The surgeon will then realign or remove small portions of deviated cartilage or bone which are obstructing the the airway. You will receive general anesthesia and will generally leave just a few short hours after surgery.
Post-Surgery Results
After surgery your surgeon will usually place small plastic splints inside your nose which help to keep your septum straight and stable. These splints cause little if any pain, and have air channels which allow you the ability to breath through you nose after surgery. These splints are NOT nasal packing. In our practice nasal packing is not routinely used after septoplasty or rhinoplasty surgery. The splints are usually removed 48 hours after surgery.
Overall, a septoplasty is an excellent surgery to improve any symptoms that occur due to a deviated septum causing nasal obstruction or any other nasal problems. Dr. Corrado is board certified in Facial Plastic Surgery, as well as Otolaryngology (Ear, Nose & Throat Surgery), so he is an expert in dealing with any functional or cosmetic nasal issues and serves patients from the Philadelphia and South Jersey areas, as well as from around the country.