Correction of Prominent Ears – The Otoplasty Procedure
Correction of Prominent Ears – The Otoplasty Procedure
Published on December 1, 2014 by
Dr. Anthony Corrado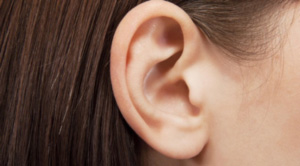 Otoplasty is a procedure that alters the position or proportion of the ears in relation to the head. A typical otoplasty patient presents with complaints of prominent or protruding ears. Sometimes patient will refer to their ears as "Dumbo Ears". Many patients will report long history of ridicule while in grade school, or lack of self confidence. Many women with prominent ears have explained that they have never worn their hair up their entire life for fear of exposing their ears. Otoplasty provides a procedure for patients with prominent ears, which improves not only their physical appearance, but also their self-confidence. Watching patients' satisfaction with their otoplasty results is not only exciting for the patient, but also very rewarding for the surgeon.
Prominent ears are caused by a variety of anatomic issues with the cartilage that makes up the external ear structure. Many times the cartilage lacks definition at the antihelical fold. This lack of definition causes the ear to protrude forward. If the ears protrude excessively, ear pinning can be performed to flatten the ears against the head. This is typically done by placing sutures along the antihelical fold to provide greater definition, while also pinning the ear back. Excess cartilage can also lead to prominent ears. Many times excess cartilage at the back of the ear will need to be removed to allow the ear to rest closer to the head. Removing cartilage will not lead to any deformities of the ear. Philadelphia facial plastic surgeon, Dr. Anthony Corrado, will determine which procedures are needed at the time of your consultation.
There is very little discomfort and most patients can resume a fairly normal schedule within a week. Otoplasty is typically performed in an outpatient surgery center and usually takes two to three hours to complete. Depending on the complexity of the case, otoplasty can be performed under local anesthesia, IV sedation, or general anesthesia. Children can generally return to school within a few days, and adults to work within 5-7 days.
With children it is best to undergo the procedure around six years of age or older. At this age, the ear has achieved at least 90% of it adult size and children seem more compliant with the treatment.
Dr. Corrado serves patients from the greater Delaware Valley area such as, South Jersey, the Jersey Shore, Philadelphia, the Mainline, and Delaware County. He also offers care for out of town patients as well. Dr. Corrado offers the latest advances in the fields of facial plastic and reconstructive surgery and cosmetic surgery. He provides his patients with the full spectrum of facial cosmetic and reconstructive procedures. His areas of special interest include laser skin resurfacing, facelift, mini facelift, blepharoplasty, and facial fat grafting. Schedule your consultation with Dr. Anthony Corrado by calling 1 (877) 481-FACE (3223).