Cosmetic Blepharoplasty – Eye-Lift Surgery
Cosmetic Blepharoplasty – Eye-Lift Surgery
Published on September 6, 2013 by
Dr. Anthony Corrado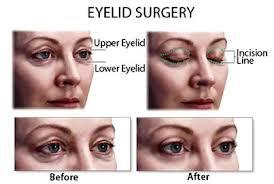 Skin gradually loses elasticity as it ages, which is a normal part of the aging process. A lack of elasticity causes excessive skin to collect in the upper and lower eyelids, producing unsightly wrinkles and bulges. The eyes are typically the area of the face to show signs of aging the soonest, so I often see patients in their late 30s to early 40s seeking to turn back the clock.
Cosmetic Blepharoplasty is a procedure to surgically correct droopy eyelids, which not only restores a youthful appearance but can also, in some cases, improve your line of vision. With age comes sagging skin and droopy eyelids, and often your eyebrows suffer the same fate. Blepharoplasty, or "eye-lift," reduces bagginess from the lower eyelids and removes excess skin from upper eyelids.
The healing process is gradual, and you should expect visible results within a few weeks. Incisions will fade over a number of months, eventually becoming barely visible. The main goal of an eye-lift, as with any cosmetic procedure, is a natural look without the appearance of surgery. The results of blepharoplasty surgery are usually lasting but can be affected by lifestyle and genetics. Removal of fat from your eyelids is permanent, thus conditions generally will not recur.
Filed under:
cosmetic blepharoplasty, eyelid surgery, eye-lift, facial procedures