Facelift Aftercare
Facelift Aftercare
Published on June 20, 2014 by
Dr. Anthony Corrado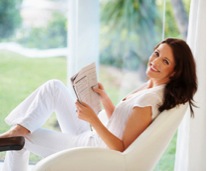 According to the American Academy of Facial Plastic and Reconstructive Surgery, tens of thousands of facelifts are performed each year on patients 30 and older. A facelift will not stop the aging process, but it can give you a more youthful and fresher appearance. If you are considering a facelift, it is important to not only understand the procedure, but the downtime and post operative recovery required as well. You will have anesthesia for the procedure and will need time to recover from both the surgery and the anesthetic.
There is likely to be bruising around the cheeks and neck, and this may last 2-3 weeks.
There will also be swelling. The majority of this will go down within 2-3 weeks, but staying upright during the day, propping yourself up with pillows during the night, and avoiding too much bending will encourage it to settle more quickly. Cool packs applied to your face will help with this as well.
You will have stitches around your ears with some being dissolvable and others needing to be removed at your follow-up appointment with Dr. Corrado. You can gently cleanse around this area with hydrogen peroxide and water after your surgery, as long as you avoid rubbing.
After your operation, you may wash your hair with water and with a mild shampoo 2 to 3 days later. Avoid rubbing the wound site with your hands, fingers or a towel, and refrain from using any hair coloring or dyes for several weeks.
You may be able to feel the dissolvable stitches under your skin for a few weeks and this will subside as the healing process progresses.
You may feel a bit of lumpiness under the skin of the cheeks following a face lift. Gently massaging the area with upward circular movements twice a day for 5 minutes with a facial moisturizer will help combat this. You should begin this 2 to 3 weeks after surgery, or when the bruising and swelling have subsided.
Your face will feel tight and numb immediately following the operation. You may also feel a tingling sensation, which will subside over the following months. Sunscreen is strongly recommended to avoid burning.
Depending on the level of exertion your occupation requires, you may be able to return to work in two weeks.
Driving should be avoided for two weeks following your surgery and you should have someone you trust accompany you home after the procedure.
Strenuous exercise of any sort should be avoided for 4-5 weeks after surgery. This includes jogging, repeated bending, heavy housework or any activity that increases your blood pressure.
Minor swelling and bruising can be disguised with make-up once the stitches have been removed and the wounds have sufficiently healed. This generally takes about 10-14 days.
Within 12-18 months, the scars will have fully faded.
Trust your face to a specialist. For questions regarding facelifts or any other of your facial or reconstructive surgery needs, contact Philadelphia's renowned cosmetic surgeon, Dr. Anthony Corrado. Please call us at 1 (877) 481-3223 to schedule an appointment, or click here to schedule your complimentary consultation today.
Filed under:
Facelift Aftercare, Facelift Recover