Facelift Revision Surgery – Philadelphia Rhytidectomy
Facelift Revision Surgery – Philadelphia Rhytidectomy
Published on May 9, 2014 by
Dr. Anthony Corrado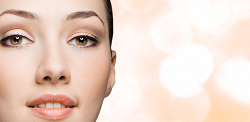 Facelift surgery is the most effective way to treat the dreaded "turkey neck" and loose jowls as a result of aging. This procedure can significantly turn back time in facial aging. If only we could stop the hands of time, additional surgeries would not be necessary. But alas, that is not the case. Patients may eventually choose to have a secondary facelift, or facelift revision surgery, to combat further signs of aging.
When dealing with issues from a previous facelift, facelift revision surgery is often the best course of action. While today's state-of-the-art facelift techniques are often successful, there are still patients who are left with a "too-tight" or overly done look. These are signs that mistakes were possibly made during the original surgery.
Luckily, facelift surgery is not a choice between a saggy jowls or accepting a too-tight look. Dr. Corrado can erase these mistakes and give the patient the desired result he or she was originally seeking.
Revision facelift surgery is often an operation to correct issues with a previous facelift. The signs of a less than perfect surgery include obvious scars, over-lifted sideburns, distorted earlobes, and disrupted hairlines. Revision facelifts are designed to correct these errors and produce the younger-looking appearance that was initially sought.
Dr. Anthony Corrado is a facial plastic surgeon and facelift revision surgery specialist serving the greater Delaware Valley area, which includes South Jersey, the Jersey Shore, Philadelphia, the Mainline, and Delaware County. Dr. Corrado can help you alleviate displeasure from continued aging or a previous facelift. Schedule your consultation by calling 1 (877) 481-FACE.
Filed under:
facial procedures, facelift revision surgery, rhytidectomy, rejuvenation