Fractional CO2 Laser Resurfacing for Fine Lines and Wrinkles
Fractional CO2 Laser Resurfacing for Fine Lines and Wrinkles
Published on August 13, 2015 by
Dr. Anthony Corrado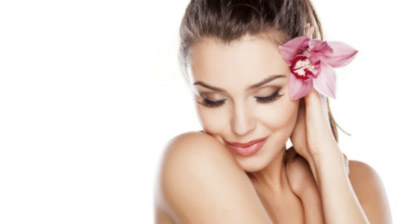 Fractional CO2 Laser Skin Resurfacing is a revolutionary technology that successfully corrects many skin conditions, with increased comfort and minimal post-treatment pain and care. Fractional laser skin treatments give excellent results for skin rejuvenation, resurfacing and for correcting skin conditions including scars, fine lines and wrinkles, texture irregularities and sun damage.
How do fractional laser skin treatments work?
Fractional laser skin treatments create narrow, deep columns at the areas of treated tissue surrounded by untreated, healthy tissue. The body's natural healing process creates new, healthy tissue to replace the columns of affected tissue – improving the skin condition being treated. Compared to traditional laser resurfacing, patients heal in a fraction of the time. There is no need for occlusive bandages as were used in traditional procedures.
What are the benefits of fractional laser skin treatments?
Fractional laser skin treatments have three significant benefits as compared to traditional laser skin treatments:
Increased Comfort – The fractional array of micro beams does not cause bulk damage as traditional ablative treatments do but instead cause small areas of damage each surrounded by undamaged tissue. As a result, fractional treatments are a much gentler laser treatment. Many patients tolerate the treatment well without anesthesia; other patients may opt for a light IV sedation.
Less Risk – Following a fractional ablative procedure, each tiny fractional column re-epithelializes (i.e., regrows the missing tissue and closes over) typically within one day. This minimizes the risk of scarring, infection, or long-term pigmentation changes.
Decreased Downtime – Depending on the type of procedure, most fractional patients can return to normal daily activities within 4-7 days (for fractional ablative treatments).
Most Common Concerns Addressed with Fractional CO2 Laser Resurfacing
Wrinkles
Fine Lines
Sun Damaged Skin (Photo-aged skin)
Acne Scarring
Hypertrophic scars
Age spots
Dr. Corrado serves patients from the greater Delaware Valley area such as, South Jersey, the Jersey Shore, Philadelphia, the Mainline, and Delaware County. He also offers care for out of town patients as well. Dr. Corrado offers the latest advances in the fields of facial plastic and reconstructive surgery and cosmetic surgery. He provides his patients with the full spectrum of facial cosmetic and reconstructive procedures. His areas of special interest include laser skin resurfacing, facelift, mini facelift, blepharoplasty, and facial fat grafting. Schedule your consultation with Dr. Anthony Corrado by calling 1 (877) 481-FACE (3223).