Functional Rhinoplasty – Philadelphia Nasal Problems
Functional Rhinoplasty – Philadelphia Nasal Problems
Published on March 3, 2014 by
Dr. Anthony Corrado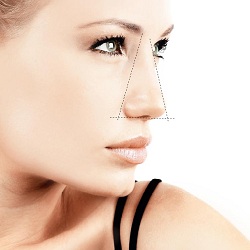 Functional rhinoplasty is the surgical repair of the nose directed to improve a patient's nasal breathing. Functional nasal problems can be caused from birth, from injury or trauma, or from prior surgery.
Structural modifications of nasal cartilages and bone are necessary both for improved function and cosmetic purposes. The goal in functional rhinoplasty is to combine an aesthetically pleasing appearance while creating proper nasal function and open nasal passages.
Those with the following issues generally benefit from functional rhinoplasty:
• Obstructed nasal breathing
• Nasal injury(s) causing impaired breathing
• Nasal birth defect(s) impairing function
• Deformity(s) due to trauma, tumor or infection
• Narrowing or collapse of the nostrils
• Deviated nasal septum
• Internal valve collapse
• External valve collapse
Significant improvement in breathing is the primary focus of a functional rhinoplasty. The procedure may also straighten the nose, repair trauma due to injury or birth defects, and improve the appearance of the nose and nasal structure.
Dr. Anthony Corrado is a highly skilled surgeon who specializes in functional rhinoplasty surgery. He is board certified in both facial plastic surgery and Otolaryngology ("Ear, Nose, and Throat" Surgery).
Having expertise in both specialties, Dr. Corrado is able to provide his patients with expert care when it comes to nasal surgery. He has an extensive understanding of both cosmetic and functional nasal problems, having trained with expert surgeons in both specialties.
Schedule a consultation with Philadelphia's premier facial plastic surgeon, Dr. Anthony Corrado, to determine if functional rhinoplasty is the right choice for you.
Filed under:
nose job, nose surgery, functional rhinoplasty, nasal problems, breathing issues