Functional Rhinoplasty with the Spirox Latera Implant
Functional Rhinoplasty with the Spirox Latera Implant
Published on August 10, 2018 by
Dr. Anthony Corrado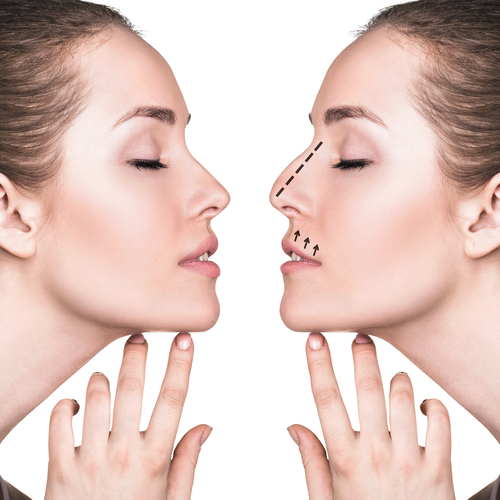 Rhinoplasty is often considered to improve the cosmetic appearance of the nose, however, the procedure can also make life changing improvements to its function. Many functional issues can be present internally, which lead to nasal obstruction. One such issue is nasal valve collapse. Nasal valve collapse refers to an inward collapse of the nasal sidewall on inspiration, which causes airway obstruction. Surgical techniques exist that can correct this problem. Typically, cartilage grafts are placed in the nose to support these areas of collapse. Spreader grafts and Batten grafts are typically used to correct this type of collapse. Recently, more minimally invasive techniques have been created to help improve nasal obstruction. One technique is through the use of the Spirox Latera implant. Keep reading to learn more about what it can do for you and your concerns.
What is the Spirox Latera implant?
The Spirox Latera implant is a small device, used to reinforce the nasal wall to strengthen the nose, open the airway, and as a result, improve breathing. Once the implant is put in place, the nasal tissue will encapsulate it, creating lasting support to the nasal walls to improve its function.
Who can benefit from the Spirox Latera implant?
A functional rhinoplasty with the Spirox Latera implant has proven to help patients with symptoms of an obstructed airway. This includes congestion, difficulty breathing through the nose (especially with exercise), and trouble sleeping. If you have had a past rhinoplasty procedure that resulted in an obstructed airway, the Spirox Latera implant can be inserted during a revision procedure to restore the function of your nose.
What is the procedure like?
The Spirox Latera implantation can be done under light sedation if no other reconstructive work needs to be done. During the procedure, the implant is inserted along the deep tissue of the nasal wall. Over the next 18 months, the implant is absorbed, and remodeling occurs, replacing the implant with strong collagen for lasting nasal support.
To determine if you could benefit from a functional rhinoplasty with the Spirox Latera implant, contact our office today! We can set up your consultation with Dr. Corrado to discuss your concerns and treatment plan.