A Focus on the Hispanic Rhinoplasty
A Focus on the Hispanic Rhinoplasty
Published on March 22, 2018 by
Dr. Anthony Corrado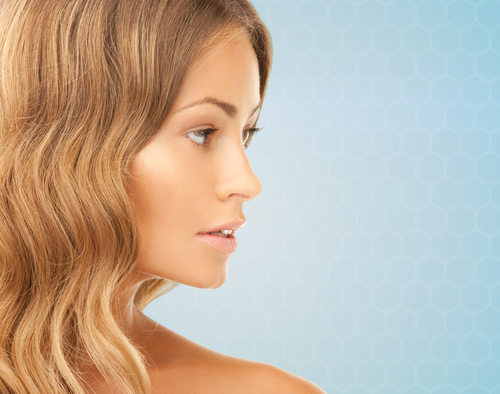 While most people have probably heard of rhinoplasties, or "nose jobs", it might surprise many people to know that a significant proportion of these procedures are performed on ethnic noses. Often, patients are unsatisfied with certain features of their nose and seek out a skilled facial plastic surgeon that can create a flattering nose for their face while also preserving the ethnic features that make it unique. One large selection of patients that seek out rhinoplasties are Hispanic individuals, and here are some considerations that go along with performing this type of rhinoplasty.
Aesthetic
Generally, Hispanic noses can have a wide bridge and under-projection of the tip. This can create a "hooked" appearance and cause the nose to appear overly large and disproportionate. Sometimes, a dorsal hump, or bump on the bridge, is present and is apparent from the side. The skin of the nose can sometimes be thicker and thus make the nose appear bulkier and less-contoured.
Techniques
Hispanic noses typically have weaker cartilage and require grafts in order to achieve tip modification. Grafts can usually be taken from the septu, ear, or rib if needed. Most often, the bridge is reduced and narrowed so that the nose can be straightened and made to appear smaller smaller— this sometimes needs to be exaggerated so that it's noticeable through the thicker skin of the nose. As with any rhinoplasty, sometimes the underlying bone structure can be rearranged in order to augment the results, including narrowing the base of the nose, if needed.
The most important part of an Hispanic rhinoplasty is preserving the unique ethnic features while still creating satisfactory results for the patient's problem areas. This requires a skilled and practiced plastic surgeon that has an artistic eye for what looks flattering on any particular face, as well as the best way to achieve the look. Dr. Corrado is a double board certified facial plastic surgeon who specializes in providing excellent rhinoplasty care to the Philadelphia area.