How to Choose the Right Blepharoplasty Surgeon
How to Choose the Right Blepharoplasty Surgeon
Published on December 31, 2017 by
Dr. Anthony Corrado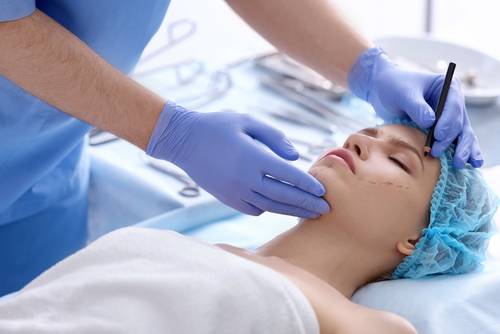 As we age the skin around our eyes may begin to lose elasticity, causing sagging or "hooding" of the upper eyelid. Fat may also begin to bulge, causing a puffy appearance. If you are experiencing these signs of aging and wish to restore your more youthful appearance, a blepharoplasty, or eyelid surgery, may be right for you. However, before undergoing any sort of cosmetic procedure, you should focus on finding the right surgeon to perform the procedure. Read on for some tips on how to choose the right blepharoplasty surgeon for you.
Choosing Your Surgeon
When choosing your blepharoplasty surgeon, it is important to consider their education, training, and certification, as well as their experience with eye surgery, and your comfort with him or her. Choosing a surgeon who is board certified in Facial Plastic Surgery, General Plastic Surgery or Oculoplastic Surgery can ensure that your surgeon has been trained in blepharoplasty surgery. Also, be sure that your surgeon has experience performing eyelid surgery, as this can help to ensure optimal results.
Your Initial Consultation
The first step towards choosing a facial plastic surgeon is to schedule a consultation. During your consultation, you will have the opportunity to ask your surgeon about his or her education, training, and certification, as well as their experience performing eyelid Surgery. You will also be able to discuss your individual aesthetic goals, as well as review before and after photos of the surgeon's work. It is recommended that you schedule more than one consultation to ensure that you find the right surgeon for you.
Choose Dr. Corrado for Your Blepharoplasty Surgery
Dr. Corrado is board certified in Facial Plastic and Reconstructive Surgery, as well as Otolaryngology-Head and Neck Surgery. He has extensive experience performing blepharoplasty surgery, and takes the time to understand your individual aesthetic goals to create a unique treatment plan for you. If you are interested in learning more about blepharoplasty surgery in Philadelphia, contact our office today to schedule your consultation.