A Focus on the Indian Rhinoplasty
A Focus on the Indian Rhinoplasty
Published on March 30, 2018 by
Dr. Anthony Corrado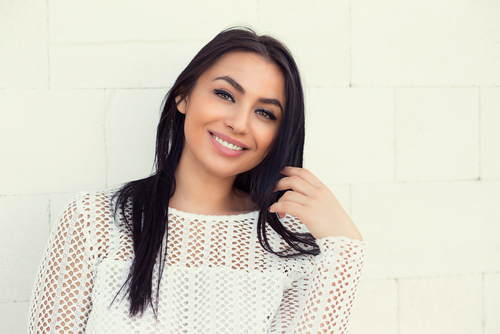 No two noses are alike, and neither are rhinoplasty procedures. Ethnic rhinoplasties, in particular, require an extensive knowledge of the nose's structure, how it harmonizes with the rest of the face, and how to best preserve the ethnic features that make it unique. Dr. Corrado specializes in rhinoplasties of many different kinds, including Indian rhinoplasties. Here are some of the considerations that go into an Indian rhinoplasty procedure.
Aesthetics
There are generally two or three features that are indicative of an Indian nose. The first is a dorsal hump, or bump on the bridge of the nose. This can often exaggerate the nose and make it look larger than it is, especially when it is paired with a drooping tip. The nose can also appear longer and the tip hangs or appears ptotic. With this procedure, the goal is to correct the areas that the patient feels uncomfortable with, while still preserving some of these features so that they look natural on the face.
Techniques
The most common areas corrected during an Indian rhinoplasty are the bridge of the nose and the tip. Cartilage and bone can be removed to smooth the bridge, which tip grafts and other tip techniques can provide better projection and shape to the tip of the nose. Because the Indian nose usually has thicker skin, it can sometimes be difficult to produce specific or finely-crafted results, so the underlying changes often need to be exaggerated so that the changes in shape and contour appear underneath the thicker skin.
With any ethnic rhinoplasty, it can be easy to create a new nose that appears too surgically altered or even Caucasian, but a skilled facial plastic surgeon can produce results that are consistent and flattering to the rest of the face. If you're considering a rhinoplasty, be sure to choose a board certified facial plastic surgeon that has an artistic eye and understanding of ethnic rhinoplasty so that you can get the best results out of your confidence-boosting procedure. Contact our office if you would like to schedule a consultation with Dr. Corrado.