Injectable Fillers in Philadelphia
Injectable Fillers in Philadelphia
Published on June 23, 2014 by
Dr. Anthony Corrado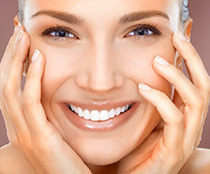 The rise in injectable cosmetic treatments has driven the plastic surgery industry since Botox was approved in 2001. The number of Botox injections performed is triple that of all surgical procedures performed, with the number of injectable facial filler procedures performed roughly equal to the total number of surgical procedures. In general, the number of injectable treatments performed has increased by over four times since 2001, while the number of surgical procedures has decreased slightly.
Benefits of Injectables
There are two main types of injectable: Botox and facial fillers. Botox can treat facial wrinkles that are linked to muscle actions. This includes most forehead wrinkles, crows' feet, and lines around the mouth. Facial fillers like Juvederm and Restylane can treat wrinkles that are due to the loss of facial volume or the displacement of fat pads in the face.
The main benefits include:
Little to no downtime
Low Risk
Procedures are short in duration
Immediate results
Limitations of Injectables
Can require multiple treatments
Results are temporary
Limited results
Injectable treatments are not for everyone and can't repair certain issues. They generally cannot cure loose, sagging, or excess skin, turkey neck, hanging jowls, sagging brows, or puffy eyelids. Results from injectable treatments are also localized, so rejuvenation in multiple regions requires multiple injections and results are temporary. A surgical procedure can give optimal results that last 5-10 years, but injectables generally last only 4-6 months, though some a few can last up to a year.
Are Injectables for You?
Injectables are a great fit if you are looking for temporary or localized results with little to no downtime. Non-invasive techniques are not for large or multiple areas that need treatment, excess skin, or long-term/permanent results. In these situations, you either cannot achieve desired results with injectable treatments or the cost over time is prohibitive.
Dr. Corrado serves patients from the greater Delaware Valley area such as, South Jersey, the Jersey Shore, Philadelphia, the Mainline, and Delaware County. He also offers care for out of town patients as well. Dr. Corrado offers the latest advances in the fields of facial plastic and reconstructive surgery and cosmetic surgery. He provides his patients with the full spectrum of facial cosmetic and reconstructive procedures. His areas of special interest include facelift, mini facelift, blepharoplasty, and facial fat grafting. Schedule your consultation with Dr. Anthony Corrado by calling 1 (877) 481-FACE (3223).
Filed under:
fillers, injectables