Mini Facelift
Mini Facelift
Published on December 4, 2012 by
Dr. Anthony Corrado
Procedure Info »
Trust Your Face To A Specialist…Schedule a free consultation today.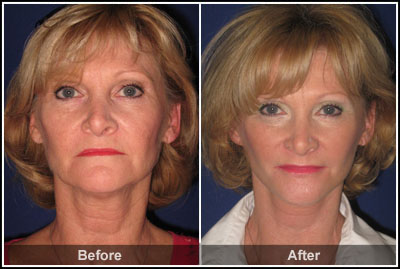 You've just reached the Golden Age of your life — your family is grown, you find yourself with a bit more time on your hands, and you are ready to have fun and lots of it. The problem is the signs of your age are just beginning to show around your face. You'd like to fix the problem, but you also don't want to take the time to undergo a more aggressive surgery. Perhaps the best plastic surgery option for you is the mini facelift.
A mini facelift is a relatively new procedure in plastic surgery. It is designed to be a minimally invasive procedure with less significant of a recovery time, but still wonderful results. Ideally, it helps to minimize the initial signs of aging on a patient, so it is best for patients who are in their 40s or 50s.
The mini facelift procedure performed by Dr. Anthony Corrado will tighten sagging areas around the face and neck. In addition, excess facial tissue might be removed in order to complete the look of the patient's face. The surgery is finished with small incisions that are well hidden, so that the patient not only looks as good as new but also has a youthful glow about them.
Another benefit to this procedure is that it can be done without the need for general anesthesia. The mini facelift can be done with local anesthesia in combination with oral or IV sedation, allowing patients to alleviate risks associated with general anesthesia. Depending on the case and the patient, the surgery will take anywhere from one hour to two hours. In addition, the patient will likely be able to return to work within seven business days, but individual recovery times do vary based on each patient.
A mini facelift is a wonderful plastic surgery option for someone who wants to look just a bit younger and fight the initial signs of aging. It's a great opportunity for someone who is ready to kick back and relax and to be able to look the way that they feel on the inside. The mini facelift will boost both your inner and outer beauty and you won't regret looking into this procedure.
Dr. Anthony Corrado Discusses Facelift
---