Otoplasty & Bullying
Otoplasty & Bullying
Published on November 10, 2015 by
Dr. Anthony Corrado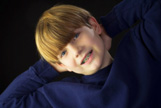 Children with ear deformities seem to be especially prone to acts of bullying during the elementary and middle school years. This results in low self-esteem, loss of confidence, and anger that can last a lifetime.
Plastic surgeons refer to people with ears that stick out from the head as having "prominent ears." These tend to draw attention as they are hard not to notice or cover up. Each ear typically protrudes at a significant degree and angle from the side of the head, and are caused by under development of the antihelix and/or over development of the conchal bowl, parts of the ear cartilage. Nearly 60 percent of all childhood ear deformities, including prominent ears, are heritable traits.
Otoplasty surgery, known also as ear pinning, is a long-term solution to malformed ear cartilage and an effective remedy against bullying. The American Society of Plastic Surgeons notes that in 2012 there were 25,730 otoplasty surgeries performed by their surgeons nationwide.
Otoplasty is a surgical procedure that can be performed on an outpatient basis.. The procedure involves reshaping of the ear cartilage and repositioning the ear to a more attractive position in relation to the child's facial profile. After the procedure, children may wear a special headband to hold the ears in their new position and assist in the healing process. Post-operative pain is typically minimal and can be effectively managed through oral pain medication.
Most children are back to regular activities within a few weeks. Once the ears have healed, the results of otoplasty should be permanent. Visible scarring is fairly non-existent, since incisions are usually placed behind the ear where they will be hidden.

Otoplasty is a procedure that can be performed on children as young as five or six, when the ears have finished growing and developing. Parents often choose to have the procedure at a young age so as to avoid teasing or bullying that often occurs on the playground and in the classroom. However, the procedure can be performed on older children and adults as well.
No child should have to suffer the pain of social rejection simply because he or she was born with protruding or prominent ears. Dr. Corrado specializes in otoplasty for children, and can help ensure your child avoids the stigma of abnormally sized ears.
Dr. Corrado serves patients from the greater Delaware Valley area such as, South Jersey, the Jersey Shore, Philadelphia, the Mainline, and Delaware County. He also offers care for out of town patients as well. Dr. Corrado offers the latest advances in the fields of facial plastic and reconstructive surgery and cosmetic surgery. He provides his patients with the full spectrum of facial cosmetic and reconstructive procedures. His areas of special interest include laser skin resurfacing, facelift, mini facelift, neck lift, blepharoplasty, and facial fat grafting. Schedule your consultation with Dr. Anthony Corrado by calling 1 (877) 481-FACE (3223).