A Focus on the Persian/Middle Eastern Rhinoplasty
A Focus on the Persian/Middle Eastern Rhinoplasty
Published on March 28, 2018 by
Dr. Anthony Corrado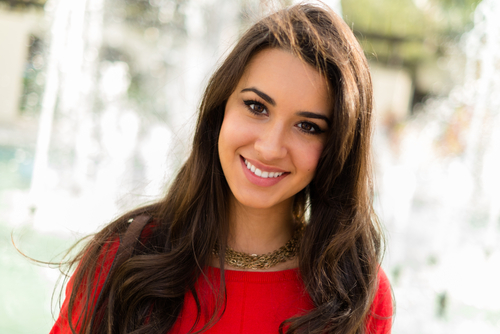 Rhinoplasties are one of the most popular plastic surgery procedures performed and have been for many years, but it might surprise you to hear that Iran performs a staggeringly higher number of rhinoplasties than the United States. However, many American patients with Persian or Middle Eastern ethnicity still seek rhinoplasties from facial plastic surgeons that specialize in ethnic procedures. This process can require great expertise in the structure of the nose, an artistic and aesthetic eye, and appreciation for ethnic features and what constitutes them. Here are some of the special considerations that might go into a Persian or Middle Eastern rhinoplasty.
Aesthetics
Although the specifics of an ethnic rhinoplasty might vary, the goal is always the same— a nose that exists in harmony with the rest of the face and still maintains its unique features. However, the focus of a Persian or Middle Eastern rhinoplasty is usually proportion. Although it can vary widely, Persian or Middle Eastern noses can generally be large and have a droopy tip. The skin of the nose can also be thicker, meaning it can be more difficult to create delicate contours.
Techniques
The most common techniques used in these types of rhinoplasties are those that reduce the size of the nose through reducing the cartilage present and reshaping the projection of the tip. Large bumps in the nasal bridge are common and can be reduced by removing cartilage and bone. Narrowing the base of the nose can be a more difficult procedure, but a skilled rhinoplasty surgeon can produce good results. .
While Persian and Middle Eastern noses can have the tendency to appear overbearing on the face, it can be too easy to overcompensate and create a nose that is too small. A skilled facial plastic surgeon can safely and skillfully create a nose that is both acceptable to the patient's concerns and also harmonizes with the rest of the face.
If you are considering a rhinoplasty and would like to schedule a consultation with Dr. Corrado, contact our office.