Philadelphia Facelift Information
Philadelphia Facelift Information
Published on June 9, 2014 by
Dr. Anthony Corrado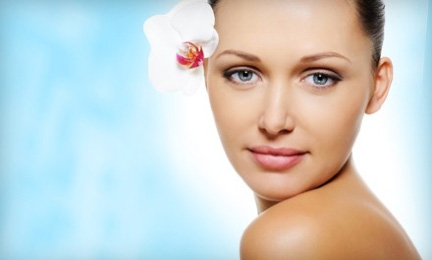 A facelift is the most comprehensive approach to treating facial wrinkles and sagging caused by aging. The surgery varies in range from minimally invasive 'lunchtime lifts' to more extensive, sophisticated surgery. A facelift removes excess skin, tightens underlying tissues and muscle and re-drapes skin on the face and neck. It can correct mid-face sagging, laugh lines, jowls and a double chin, maintaining its reputation as the 'gold standard' for facial rejuvenation.
When to Consider a Facelift
If you feel that your face does not reflect your youthful spirit and energy level
If you determine that your facial sagging and excess skin is a social or career obstacle
If you show signs of facial aging but still have some skin elasticity
Considerations
A facelift can improve many areas of the face in one surgery
Can last for ten years or more and can make you appear 10 to 15 years younger
Can re-contour the neck and jawline better than all other techniques
A facelift will not create a 'new' you, just a younger version of yourself
There will be some downtime associated with this procedure
Depending on your age and skin type, you may want a secondary procedure
Am I a good candidate for a facelift?
The following are some common facial characteristics that make you an appropriate candidate for a facelift:
Sagging skin in your mid-face and/or jawline
Deep creases extending from your nose to the corners of your mouth
Lines extending from each corner of your mouth down your chin
Facial fat or volume that has fallen or is displaced
Sagging and loss of muscle tone in the lower face, resulting in jowls
A double chin, resulting from loose skin and excess fatty deposits under
Creased and sagging skin in your neck
Dr. Corrado serves patients from the greater Delaware Valley area such as, South Jersey, the Jersey Shore, Philadelphia, the Mainline, and Delaware County. He also offers care for out of town patients as well. Dr. Corrado offers the latest advances in the fields of facial plastic and reconstructive surgery and cosmetic surgery. He provides his patients with the full spectrum of facial cosmetic and reconstructive procedures. His areas of special interest include facelift, mini facelift, blepharoplasty, and facial fat grafting. Schedule your consultation with Dr. Anthony Corrado by calling 1 (877) 481-FACE (3223).