Pixel Skin Resurfacing Treatments – Philadelphia
Pixel Skin Resurfacing Treatments – Philadelphia
Published on November 4, 2013 by
Dr. Anthony Corrado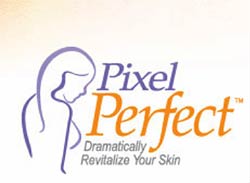 The Pixel skin resurfacing treatment is a remarkable treatment designed to:
Remove fine lines and wrinkles
Smooth skin texture
Build collagen and help tighten skin
Erase sun and age spots
Improve acne scarring
Even out skin tone
Reduce pore size
Pixel technology allows for both minimally invasive skin resurfacing, as well as more aggressive resurfacing if desired. Best of all, Pixel can be used to improve the quality of the skin on other body parts such as the hands, neck, chest, arms, legs, etc. The treatment is usually completed in approximately 30 – 40 minutes on a face and clients can return to their normal activities in 24-48hrs, but must avoid unprotected sun exposure.
Who is a Good Candidate?
Anyone whose skin shows signs of aging is a candidate for Pixel. The most dramatic results are seen on people who have tried non-invasive therapies and are looking for something more aggressive. The best candidates have moderate sun damage, are in good health, have good health habits and typically take good care of their skin.
Is Pixel Effective for all Skin Types?
Yes, Pixel can be performed on most skin types; however, some skin conditions can interfere, so a consultation prior with Dr. Corrado is required.
How Much Time Do the Treatments Take?
Pixel skin rejuvenation treatments usually take less than 30 minutes, but could be longer if your condition is more advanced. Your exact treatment regimen will depend on your individual condition and will be determined in your initial consult with Dr. Corrado at his state of the art Philadelphia medical complex.
Is Pixel Safe?
Pixel treatments are safe and effective, without injections or surgery. You can expect your skin to be flushed and red after the treatment, but this is completely normal and short-lived. As long as you carefully follow the post-treatment instructions from Dr. Corrado, this will be the limit of the difficulties you might experience.
Is Pixel Painful?
How much the procedure hurts varies from person to person, and also varies depending on the intensity of the procedure. In general, the procedure can feel similar to a sunburn. A topical anesthetic is used before the procedure to decrease the sensation of sunburn. Local anesthesia might be used in more aggressive resurfacing techniques. The sunburn sensation is likely to continue after the treatment. These symptoms are a normal part of the healing process and should improve quickly.
Are Touch-Ups Necessary?
While Pixel reverses the appearance of aging, we can't stop the aging process. Depending on your starting point and your lifestyle following treatment, your new look can last several months or longer.
For most patients, a touch-up treatment after 6–12 months helps maintain a healthy glow.
Filed under:
pixel, skin resurfacing