Revision Rhinoplasty – Nose Surgery South Jersey
Revision Rhinoplasty – Nose Surgery South Jersey
Published on July 18, 2013 by
Dr. Anthony Corrado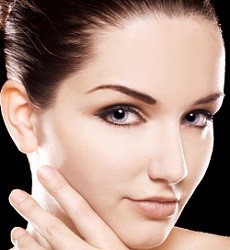 It's been a year since your rhinoplasty surgery, and the swelling has finally completely disappeared. You can finally see your new nose…but you're unhappy with it. It looks asymmetrical, or out of balance with the rest of your face, or it has made breathing difficult. When your rhinoplasty results aren't working for you, you may have the option to get a revision rhinoplasty.
Also called a secondary rhinoplasty, revision rhinoplasty surgery is a second chance at the perfect nose. It's a more delicate procedure than primary rhinoplasty, since the structure has already been weakened with surgery. The corrections are often smaller, more subtle, and require a great deal of precision. Because of this, revision rhinoplasty will usually take longer than the primary rhinoplasty procedure, sometimes taking a total of four hours. It may also be more expensive.
Revision rhinoplasties are often a correction to an over-reduction of the nose, meaning that too much cartilage was taken away from the tip or another area. Sometimes a loss of structural integrity is a motivating factor. For situations like these, the creation of supporting grafts may be necessary. Grafts are made using cartilage, bone, or soft tissue collected from another part of your body; this makes it easier for the body to accept the graft. Typical areas to harvest from include the ear, septum, or one of the ribs. Artificial implants are sometimes also used, created from materials like silicone.
Regardless of the reason you're getting revision rhinoplasty, you'll need a plastic surgeon with extensive rhinoplasty experience. Dr. Anthony Corrado is a board-certified cosmetic surgeon with numerous accolades and the skills necessary to perform this sort of surgery. Contact the South Jersey office of Dr. Corrado today to set up a consultation.