Utilizing Submental Liposuction to Correct the Double Chin
Utilizing Submental Liposuction to Correct the Double Chin
Published on August 17, 2015 by
Dr. Anthony Corrado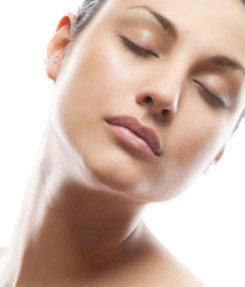 Would I Benefit From Submental Liposuction Surgery?
If you look into the mirror and don't like that double-chin and the heavy, thick appearance of your neck, you may be an ideal candidate for submental liposuction surgery. Dr. Corrado's patients typically have the following concerns:
Excess fat under the chin creating a "double chin.
A chin that merges with the neck and is no longer in harmony and balance with the face.
What is Submental Liposuction?
Submental Liposuction addresses the excess fat deposits that accumulate under the chin, often referred to as a "double chin". It removes this excess fat making the chin area younger-looking. This is commonly performed in concert with a facelift to enhance the overall appearance and achieve the most natural-looking results.
Submental Liposuction Accomplishes:
Elimination of that unwelcome double chin appearance
Thins the neck to create a more youthful appearance
When performed in conjunction with a chin implant, patients will be afforded maximal improvements in their profile.
After Your Submental Liposuction:
You will awake from surgery with a compression bandage under your chin. This is generally worn for 5 -7 days.
Dr. Corrado will prescribe oral pain medication to manage any discomfort.
Sutures will be removed within 7 days.
Swelling, bruising and tenderness is normal but subsides a little each day.
Keep all follow up appointments with Dr. Corrado
What is the Tumescent technique in Submental Liposuction?
The tumescent technique for local anesthesia involves the injection of large volumes of very dilute lidocaine (local anesthetic) and epinephrine (drug that shrinks capillaries) into subcutaneous fat. The word tumescent means swollen and firm. With the tumescent technique, the volume of fluid that is injected into fat is so large that the targeted areas literally become tumescent (swollen and firm). The tumescent technique produces profound and long-lasting local anesthesia of the skin and subcutaneous fat. Tumescent liposuction designates a form of liposuction that uses tumescent local anesthesia.
What are the benefits of Tumescent Liposuction?
Local anesthesia used in the tumescent technique for liposuction is so effective that patients no longer need intravenous sedatives or general anesthesia. Neck liposuction can be performed safely and effectively in the comfort of our in office surgery suite without the risks of general anesthesia. As a result of the widespread capillary constriction caused by the epinephrine in the anesthetic solution, there is minimal bleeding during and after surgery. This leads to profoundly less swelling and bruising. This is a major improvement in the liposuction technique compared to the older methods that simply use general anesthesia.
Dr. Corrado serves patients from the greater Delaware Valley area such as, South Jersey, the Jersey Shore, Philadelphia, the Mainline, and Delaware County. He also offers care for out of town patients as well. Dr. Corrado offers the latest advances in the fields of facial plastic and reconstructive surgery and cosmetic surgery. He provides his patients with the full spectrum of facial cosmetic and reconstructive procedures. His areas of special interest include laser skin resurfacing, facelift, mini facelift, blepharoplasty, and facial fat grafting. Schedule your consultation with Dr. Anthony Corrado by calling 1 (877) 481-FACE (3223).