VI Peel and Sun Damage Philadelphia
VI Peel and Sun Damage Philadelphia
Published on December 15, 2015 by
Dr. Anthony Corrado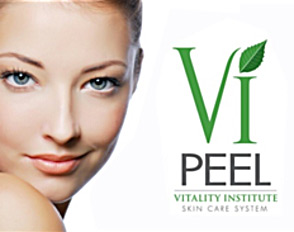 VI Peel™ contains a synergistic blend of powerful ingredients suitable for all skin types. This chemical peel can improve the tone, texture, and clarity of the skin; reduce or eliminate age spots, freckles, and hyper-pigmentation, including melasma; soften lines and wrinkles; clear acne; reduce or eliminate acne scars; and stimulate the production of collagen, for firmer, more youthful skin. VI Peel also works well in conjunction with laser treatments and injectable dermal fillers, and it can improve the skin's appearance following a surgical facial procedure. This chemical peel provides dramatic results for patients with virtually no pain, no skin preparation, and little downtime. Enjoy radiant, younger-looking skin in just 7 days!
What is a VI Peel™?
The VI Peel™ is designed to reverse the signs of aging and sun damage on the skin. VI Peel™ contains a synergistic blend of gentle, yet powerful ingredients suitable for all skin types. The actual application takes only minutes.
How many VI Peels can you do and how far apart should they be done?
VI Peels, for most patients, should be scheduled three to four times a year to repair sun damage that is already present, and to avoid permanent scarring for those affected by acne.
Dr. Corrado can help determine the frequency of the peels, which depends on various factors. For some patients with extremely damaged skin, the VI Peel™ can initially be done once a month to obtain desired results more quickly.
How is the VI Peel™ different from other chemical peels?
Before VI Peel™, deep, painful chemical peels with extended recovery yielded the best results and were the only option to repair the skin's surface. Now, however, VI Peel™ offers the first Next-Generation Aesthetic. Essentially painless in its application, this chemical peel produces dramatic visible results in just days with little downtime.
How many VI Peels are required to show an improved look?
A single VI Peel™ will achieve significant repair and add a healthy glow to the skin. It offers truly restorative, painless repair of damaged skin, including sun damage and acne. Best of all, it effectively prevents premature signs of aging for younger skin with no visible damage.
Dr. Corrado serves patients from the greater Delaware Valley area such as, South Jersey, the Jersey Shore, Philadelphia, the Mainline, and Delaware County. He also offers care for out of town patients as well. Dr. Corrado offers the latest advances in the fields of facial plastic and reconstructive surgery and cosmetic surgery. He provides his patients with the full spectrum of facial cosmetic and reconstructive procedures. His areas of special interest include laser skin resurfacing, facelift, mini facelift, neck lift, blepharoplasty, and facial fat grafting. Schedule your consultation with Dr. Anthony Corrado by calling 1 (877) 481-FACE (3223).