What Is Facial Plastic Surgery?
What Is Facial Plastic Surgery?
Published on June 15, 2015 by
Dr. Anthony Corrado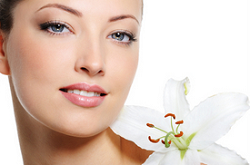 Facial plastic surgery is the process of having features of your face altered, updated or improved. It comes in many shapes and forms and will be different for patients depending on their doctor's technique and the procedure's complexity.
Today modern plastic surgery is also much more than a means to improve physical looks, but also a way to raise one's opinion of themselves as well. By correcting and restoring certain features, one can take years off of the appearance of their face. The process of restoring your face to one you can feel more comfortable in can lead to you feeling better about yourself and point you in the direction towards a more successful you.
One of the most common elements that can be remedied by cosmetic surgery are wrinkles which are the product of sagging skin tissue that build up due to aging skin. This is because of the constant pull of gravity on a persons' skin over time, leading to the skin losing its elasticity and giving off that worn look. The aging process has many effects on the face and while they may be noticeable, they are correctable through a variety of procedures.
It is quite common these days to undergo facial plastic surgery with only the need for local anesthesia and twilight sedation, as general anesthesia is often unnecessary. This allows for the patient to be in total comfort during the procedure while allowing for a less risky procedure and decreased downtime.
Facial plastic surgery is not only a means to restoring one to their peak physical appearance and restoring a youthful appearance to one's face, it is also an amazing process of aiding a person in recovering their self confidence and setting them on the path to gaining courage in themselves. If you are considering facial plastic surgery be sure to research your preferred doctor to determine what surgery will best fit what you want to accomplish. Finalize any questions you may have with your surgeon before entering surgery to reduce any concern you may have regarding the procedures to ensure that you have no doubts leading up the operation. It is important to know everything you can in order to have the confidence to propel yourself in a positive direction.
The following are the most common facial plastic surgery procedures:
Facelift: Involves surgery to the face and neck to tighten the skin and remove excess wrinkles. This is generally done under local anesthesia and twilight sedation.
Rhinoplasty/Septoplasty (nose job): A procedure performed on the external and internal nose in which cartilage and bone are restructured and reshaped to improve the appearance and/or function of the nose. Rhinoplasty does require general anesthesia.
Browlift: Reduces forehead wrinkles and sagging eyebrows.
Otoplasty: Reshapes the cartilage of the ears to reduce protruding.
Blepharoplasty (eye lift): An upper and/or lower eyelid procedure to improve visibility and/or the appearance of the eyes.
Facial Implants: Improves structures of the face, such as cheeks, lips and the chin, making them more prominent and defined.
Facial Reconstruction: Reconstructs defects as a result of birth defects, prior surgery or injury. This includes reconstruction of defects resulting from cancer surgery, scar revision, repair of lacerations to the face from prior trauma, removal of birthmarks and correction of congenital abnormalities.
Liposuction: Removes excess fat under the chin and from the neck.
Skin Resurfacing: Utilizes lasers, chemical peels or derma abrasion to improve the smoothness and appearance of the skin.
Non-Surgical Options: Techniques that don't involve an operation or anesthesia, such as chemical peels, microdermabrasion, and injectables. Injectables are medications that can be placed under the skin to improve the appearance of the face, such as Botox™, Restylane™, Juvederm™, Radiesse ™ and other fillers.
When deciding to pursue facial plastic surgery, it's important to choose the right surgeon. Be sure to research your physician and ensure he or she is board certified in facial plastic surgery, as well as requesting before and after photos. When you are in your consultation, ask questions so you can feel confident that the surgeon and his or her staff are a good fit for you and your goals.
Philadelphia area facial plastic surgeon is a skilled and experienced surgeon specializing in cosmetic facial surgery. He has trained with leaders in the field in Newport Beach and Beverly Hills, CA. His practice philosophy hinges on patient safety and trust, as well as natural appearing results which promote outer and inner beauty.
Dr. Anthony Corrado is a double board certified facial plastic surgeon and serves patients from the greater Delaware Valley area such as, South Jersey, the Jersey Shore, Philadelphia, the Mainline, and Delaware County. He also offers care for out of town patients as well. Dr. Corrado offers the latest advances in the fields of facial plastic and reconstructive surgery and cosmetic surgery. He provides his patients with the full spectrum of facial cosmetic and reconstructive procedures. His areas of special interest include laser skin resurfacing, facelift, mini facelift, blepharoplasty, and facial fat grafting. Please call us at 1 (877) 481-3223 to schedule an appointment, or click here to schedule your complimentary consultation today.
Filed under:
facial plastic surgery, facial enhancement, face augmentation, anti-wrinkle options