When Are Fillers and Botox Not Enough
When Are Fillers and Botox Not Enough
Published on February 1, 2018 by
Dr. Anthony Corrado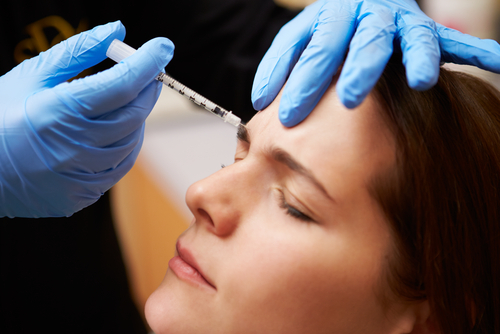 Injectables like Juvederm fillers and Botox are excellent anti-aging products for people in their 20's, 30's and sometimes 40's, but at a certain point they may no longer deliver the desired results. This is when surgical options become something to strongly consider.
So what are the signs that it may be time for you to forgo injectable treatments?
You have lines, folds, or sagging skin that are not corrected to your satisfaction with injectables. While injectables can smooth wrinkled or creased skin, unfortunately they cannot tighten or firm the skin. Surgical treatments such as a facelift, neck lift, fat transfer, or eyelid surgery is needed to address skin laxity.
You have jowls and lack of definition in the lower face and/or neck area. Injectables cannot lift fallen tissue or remove excess fat and skin. Only surgery can effectively address these issues to create a more youthful rejuvenated appearance.
You need more product more frequently and it is becoming cost and time prohibitive. The results of injectables are temporary which means you need regular follow-up treatments to maintain the results. At some point, you may begin needing more correction as the aging process progresses. Fillers can become quite expensive when large amounts are needed more frequently. While surgery will cost more upfront, the results are much more long lasting.
With modern advances in facial plastic surgery, surgical procedures have become less invasive than they were decades ago. For example, facial plastic surgeon, Dr. Anthony Corrado, created his specialized C-Lift facelift as an alternative to a full facelift requiring months of recovery. The C-Lift addresses the most common signs of facial aging in the lower face and neck with less surgery and less downtime while achieving a natural result desired by patients.
If you are becoming increasingly frustrated that injectables are no longer delivering the results you want or the ongoing cost is becoming prohibitive, it may be time for you to consider cosmetic surgery.
For a personal evaluation to determine if you are a good candidate for surgery, contact facial plastic surgeon, Dr. Anthony Corrado.