Who Can Benefit from a Facelift?
Who Can Benefit from a Facelift?
Published on January 2, 2018 by
Dr. Anthony Corrado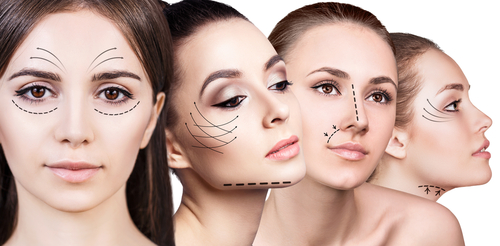 Are you living with loose skin on your face, deep lines and wrinkles, or a "turkey neck"? If this sound like you, you may be considering a facelift procedure. A facelift is the gold standard for taking years off of your facial appearance for a boost in confidence! Read on to learn more about this procedure option and what it can do for you.
The Facelift Procedure
As we age, we lose our youthful facial contours due to thinning skin, loss of facial fat, sun damage, gravity, smoking, and stress. This can cause us to look older than we feel, however, there is a solution! A facelift can address many different signs of aging, including skin laxity causing sagging, deepening of facial folds and lines, fat that has fallen or disappeared, jowls, and loose skin on the neck that can cause a "turkey neck".
The facelift procedure usually takes between 3-4 hours to perform, depending on the extent of the surgery. A mini facelift may be shorter since it is less extensive.
Candidates
Individuals who think that they do not look as young as they feel, who are unhappy with the facial sagging skin, or feel that they simply do not look like themselves anymore can often benefit from a facelift. Individuals should also be in good general health, and have a positive attitude towards their procedure. The best way to determine if a facelift is right for you is through a consultation with board certified facial plastic surgeon, Dr. Anthony Corrado. During your consultation, you will be able to discuss your personal aesthetic goals so Dr. Corrado can create an individualized treatment plan for you.
If you are interested in learning more about the facelift procedure in Philadelphia, contact our office today! We would be happy to schedule your initial consultation.