Is Cosmetic Surgery Right for You?
Is Cosmetic Surgery Right for You?
Published on August 13, 2014 by
Dr. Anthony Corrado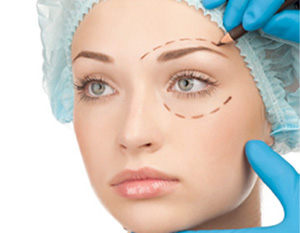 In order to properly determine if going under the knife is the best decision, make sure you take the following steps to ensure an optimal experience.
Always:
1. Research, research, research

a. Does the surgeon specialize in these procedures?
b. Is he/she board certified??
c. Be sure to look through actual past patient before/after photos
d. Be informed—look him/her up online
e. Confirm that the surgeon has hospital privileges in facial plastic surgery, this will ensure the surgeon's credentials and training meet the highest standards.

2. Have realistic goals?to ensure satisfaction following surgery
3. Understand that surgery, elective or otherwise, is a very serious decision
Never:
1. Rush into it?

a. Ensure the procedure is right for you?
b. Be clear as to what your goals are
c. Ask questions PRIOR to surgery and not just afterwards?
d. Understand the risks

2. Undergo surgery for unhealthy reasons?

a. Don't have surgery for anyone other than yourself
b. Don't expect surgery to be life altering
c. Don't move forward if you are depressed or not feeling mentally well

3. Seek unnatural results

a. Be sure the results you are looking for are possible, achievable and natural looking ?
b. Be realistic about the facial features you were born with

4. Allow cost to be your deciding factor when choosing a surgeon

a. Select a surgeon based on experience, results and credentials
b. Never "Bargain Shop", it is your FACE!
Dr. Corrado serves patients from the greater Delaware Valley area such as, South Jersey, the Jersey Shore, Philadelphia, the Mainline, and Delaware County. He also offers care for out of town patients as well. Dr. Corrado offers the latest advances in the fields of facial plastic and reconstructive surgery and cosmetic surgery. He provides his patients with the full spectrum of facial cosmetic and reconstructive procedures. His areas of special interest include laser skin resurfacing, facelift, mini facelift, blepharoplasty, and facial fat grafting. Schedule your consultation with Dr. Anthony Corrado by calling 1 (877) 481-FACE (3223).