Good Eating Habits
Good Eating Habits
Published on December 4, 2012 by
Dr. Anthony Corrado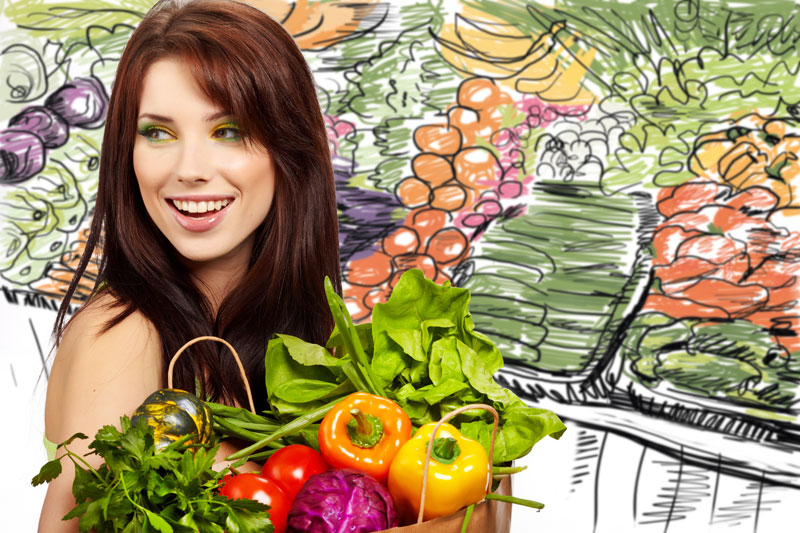 We all know that it's better to eat healthy and well-balanced, nutritional meals. But did you know that in addition to benefiting your heart and muscles, good eating habits also help you maintain healthy, beautiful skin? Dr. Anthony Corrado, a board-certified facial plastic surgeon serving the greater Philadelphia area, encourages all of his patients to eat right in order to maintain young, healthy skin. It helps to complement any plastic surgery that a patient undergoes at his Cherry Hill, NJ offices.
"There are many health benefits involved with eating properly and maintaining a healthy diet," Dr. Corrado said. "But in addition to helping you live a healthier life, eating right is also wonderful for your skin complexion and tone. If you regularly keep a balanced nutritional diet, you will have younger looking skin that radiates beauty."
Dr. Corrado offers his patients the following tips when it comes to eating right before and after any plastic surgery procedures:
Keep your diet filled with the goodness of fruits and vegetables. Always make sure you are eating the proper requirements of these foods each day, for it is good for you all around.
It's important to focus on whole grains in your diet. Ensure that the breads, crackers and other carbohydrates that you eat are whole grains, as they are better for your skin.
Omega-3 fatty acids are essential in order for your skin to radiate that youthful glow you are looking for. Omega-3 fatty acids are found in a variety of super foods, including salmon, sardines, flax seed, and walnuts.
Look for foods that are rich in lycopene. Lycopene gives many fruits and vegetables their red pigment, but it is also an antioxidant for humans who consume it. It is extremely beneficial for your skin and can be found in foods such as tomatoes, pink grapefruits, watermelons, and guava.
Try out foods that have a lot of beta-carotene in it. This is an antioxidant that can also help protect skin from sun damage, so it's wonderful to include in your diet if you live in a warm climate or it is summertime. Foods rich in beta-carotene include carrots, sweet potatoes, spinach, and apricots.
"Patients who are considering plastic surgery procedures or have had plastic surgery procedures done in the past are always hoping to maintain their healthy, youthful look," Corrado said. "By eating right, you will be able to easily complement any and all procedures you have had done or will have done in the future."
People in the Philadelphia area who are interested in plastic surgery procedures should contact Dr. Anthony Corrado at his Cherry Hill, NJ offices today. Patients can set up a consultation either by phone or online. At the consultation, the doctor will discuss your specific goals and requirements when it comes to plastic surgery.
In addition to being well-informed about the plastic surgery procedure you are about to undergo, it is important to recognize the total life changes you should make in order to remain fit and healthy. A well-balanced diet and exercise regimen will help you improve your overall look, which will complement any cosmetic surgery well.