How is an Asian Rhinoplasty Performed?
How is an Asian Rhinoplasty Performed?
Published on August 9, 2019 by
Dr. Anthony Corrado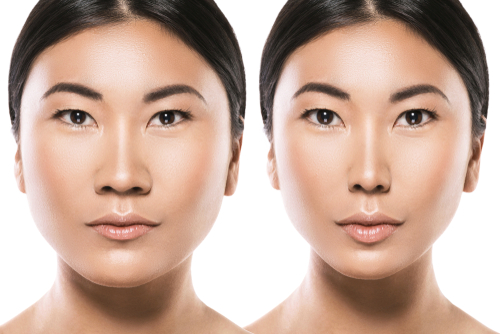 An Asian rhinoplasty is a subset of the ethnic rhinoplasty procedure, taking into account the unique anatomy and concerns of Asian individuals. The most common concerns that Asian patients express are a low bridge, a wide nasal tip, and a lack of tip projection. Using his expertise in rhinoplasty techniques, Dr. Corrado can address these concerns to help you achieve a balanced, enhanced nose that you'll be more confident with! Here's how the Asian rhinoplasty is performed:
Autografts
One of the main concerns that is addressed with an Asian rhinoplasty is a low nasal bridge and a poorly defined nasal tip. To build up the nasal bridge, Dr. Corrado may use an autograft, taking cartilage from another area of the body for placement. This may be taken from the septum, conchae, or rib. Since many Asian patients have insufficient septum and conchae cartilage, the rib is most often used as a donor site. Using a diced cartilage technique, the cartilage is then diced into small pieced and rolled into a fashioned tube of facia. This is then used to build up the nasal bridge. The remodeled tissue has a very high, long-term survival rate.
Alloplasts
Not every patient is on board with the idea of using their own cartilage for their rhinoplasty, and want to limit surgery to one area. With alloplastic material, the nasal bridge can be built up using material like soft silicone. The implants come in several different shapes including straight and an L shape. The L shaped implant can be used to augment the tip of the nose as well. Often time, a straight implant is used for the bridge of the nose, and a small amount of septum cartilage is then used to add projection to the tip of the nose.
Nostril Reduction
Many Asian patients feel their nostrils are too wide. With a nostril reduction, Dr. Corrado can create a narrower appearance. Incisions are hidden within the nostrils, and Dr. Corrado is careful not to overdo the reduction, maintaining a natural appearance.
Dr. Corrado is an expert when it comes to the Asian and other ethnic rhinoplasty techniques. To get started on your customized treatment plan, schedule your consultation today.