Top 5 Male Facial Cosmetic Procedures 2017
Top 5 Male Facial Cosmetic Procedures 2017
Published on March 1, 2017 by
Dr. Anthony Corrado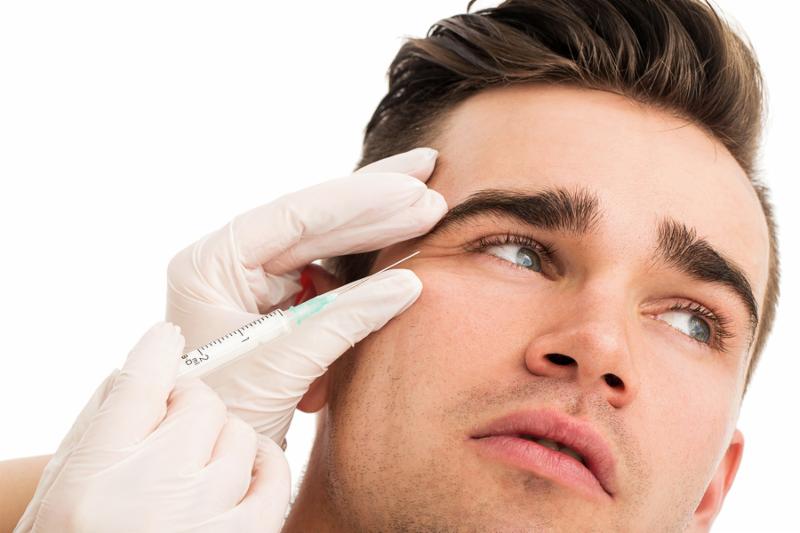 The world of cosmetic enhancement is hard to ignore these days, and so is the rising number of men having them. While in 2015 only 9.5% of procedures in the U.S. were performed on men, the overall number has increased a staggering 325% since 1997. With society becoming more appearance driven, especially with the surge of social media, men are feeling the pressure to look their best.
Philadelphia facial plastic surgeon, Dr. Anthony Corrado, has been experiencing a surge in the number of men coming into his practice for both surgical and non-surgical procedures. "I am pleased to see more men putting their inhibitions aside about having cosmetic procedures. There is no reason why they shouldn't experience the same confidence boost women have been for decades," explains Dr. Corrado. The top 5 male facial cosmetic procedures performed at Corrado Center for Facial Plastic & Cosmetic Surgery in 2016 are projected to remain the same for 2017.
1. Rhinoplasty – correct a large dorsal hump, improve facial proportion
2. Face/Neck Lift – combat the signs of aging
3. Upper/Lower Eyelid Lift – improve the "tired" look (droopy upper eyes) and bags under the lower eyes
4. Chin/Neck Liposuction – reduce fullness resulting from excess fat and improve facial contour
5. Botox – reduce the appearance of wrinkles in the forehead, crow's feet, and between the eyes
Botox is far and away the most popular non-surgical treatment performed on men, but injectable fillers such as Juvéderm are steadily gaining in popularity. Men tend to be much more conservative in terms of their desired result and prefer as little downtime as possible. For these reasons, Dr. Corrado expects to see more and more men electing to have non-surgical facial treatments. As men become more educated about their options, he believes there will be a rise in the number of male patients having laser resurfacing, medical peels, micro-needling, and non-invasive skin tightening.
Filed under:
dr. anthony corrado, dr. corrado, facial cosmetic procedures, top 5, male facial cosmetic procedures