Top Reasons to Have a Facelift
Top Reasons to Have a Facelift
Published on March 2, 2022 by
Dr. Anthony Corrado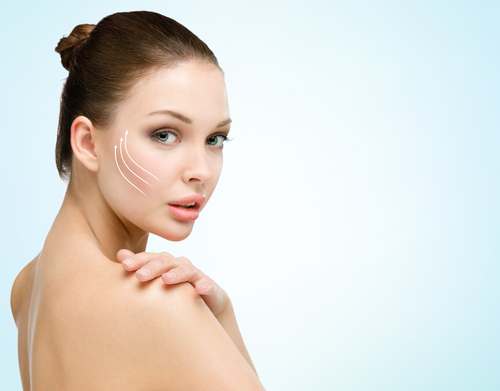 If you've noticed the effects of aging on your face, you may be considering the idea of having a facelift to refresh your appearance. Many patients comment they feel younger than they look and want their outward appearance to match how they feel on the inside. For this reason, facelift surgery can be very rewarding because it bridges this gap.
Here are some of the top reasons people have facelift surgery:
1) Looking tired and run down – If you are wanting to refresh your appearance, a facelift or combination of facial procedures could be the solution. Depending on your age and severity of symptoms, a mini-facelift may be all that is needed, with the possibility of Botox and/or dermal fillers to complete your transformation. For those with more advanced issues, a traditional facelift combined with other procedures such as a fat transfer, brow lift, upper or lower blepharoplasty may be recommended.
2) Deep lines and wrinkles – When Botox and fillers are not enough to achieve your desired result, a facelift is the gold standard for correcting deep lines and folds.
3) "Turkey Neck" – Nothing is worse to some people than the dreaded "Turkey Neck". As natural aging occurs, tissue definition decreases resulting in hanging jowls, excess chin/neck fat, and loose skin in the neck. A facelift performed with a neck lift will dramatically improve the jawline, chin, and neck by providing a youthful defined contour.
4) Look older than you feel – When you begin to look older than you are or older than you feel, it can be a real confidence killer. For some, self-esteem tends to take a real dip as the aging process takes over their facial appearance. A facelift can dramatically improve one's confidence and self-esteem, which are both positive reasons for having the procedure.
5) Longevity of results – The results of a facelift are long-lasting. While even after surgery "Father Time" continues on, but you will always look younger than you would have had you not had a facelift. Many patients prefer this over the required maintenance of non-surgical options such as Botox, dermal fillers, and lasers.
Once you have decided to move forward with pursuing facial cosmetic surgery, the next step is scheduling a consultation to determine if you are a good candidate and to learn more about the entire surgical process. Facial plastic surgeon, Dr. Corrado and his expert team will ensure you are well taken care of throughout your entire journey.
Contact us today to get started!