VERSA – A New HA Dermal Filler You Should Know About
VERSA – A New HA Dermal Filler You Should Know About
Published on June 29, 2018 by
Dr. Anthony Corrado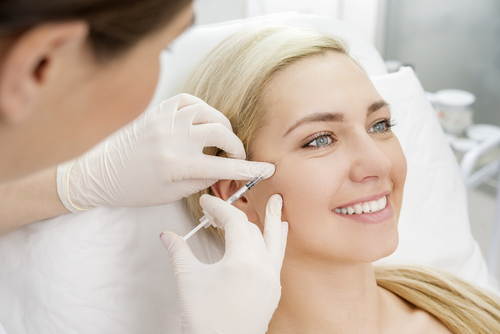 You are most likely familiar with popular injectable fillers like Juvederm, Restylane, Sculptra and Radiesse., but one filler you may not have heard of yet is VERSA.
The official name is REVANESSE VERSA and it's a relatively new dermal filler. Considered a multi-purpose dermal filler, it can be used to improve the appearance of facial areas such as the cheeks, nasolabial folds, and lips.
Like most fillers today, VERSA's primary active ingredient is Hyaluronic Acid (HA). It is a naturally occurring substance that can be used aesthetically to correct facial lines and folds, as well as restore facial volume. However, not all fillers are created equal. VERSA is a homogenous filler due to the company's advanced wet milling technology and proprietary formula. What this means is that the filler particles are spherical and uniform, which creates the ideal balance between volume and smoothness. When these particles are compared to Juvederm Ultra Plus and Restylane, there is a distinct difference with the others looking more jagged and inconsistent in shape.
The high viscosity of VERSA allows it to be easily injected with a very fine needling resulting in less disruption to the face. Studies have also shown that swelling occurs 24% more often with another popular dermal filler compared to VERSA. VERSA uses premium quality HA that has a higher molecular weight allowing it to break down slowly over time for added longevity.
Facial plastic surgeon, Dr. Anthony Corrado located in Cherry Hill, NJ. has started using VERSA on patients wanting to improve signs of facial aging. His patients are seeing great results and are very happy with their overall treatment experience.
If you are ready to get started, download the PROLLENIUM app today!

This customer rewards app for REVANESSE VERSA has the following benefits:
Get instant notifications about exclusive offers and events.
Earn and redeem valuable rewards like a free syringe and discounts on treatments all within the app.
Use the Refer a Friend feature to acquire and redeem even more discounts and benefits.
Purchase and use gift cards with ease. Eliminate the hassle of remembering to bring a gift card to your appointment or wondering how much credit you have left.
Download the app today to receive a $150 credit towards your first treatment at select providers