Embrace a New You with Dr. Corrado

Chin augmentation improves facial symmetry and balance by reshaping or enhancing the chin. Many Cherry Hill and South Jersey patients seek this procedure due to a lack of chin projection, which can cause the nose to appear larger, the neck to appear unrefined, and give false perceptions of weakness. By adding volume to the chin, the face can be brought into better harmony, the appearance of a double chin can be reduced, and the jawline can be defined for a more youthful, contoured appearance.
Understanding Chin Augmentation

Chin augmentation involves placing an implant through a small incision under the chin to increase chin projection, resulting in a stronger and more aesthetic appearance and profile. This procedure is often combined with facial and neck liposuction, rhinoplasty, and facelift for remarkable results.
Selecting the perfect implant for your facial structure is critical to achieving a beautiful result. Dr. Corrado has an eye for balance and will advise you on the implant to achieve a beautifully natural look and bring your features into proportion.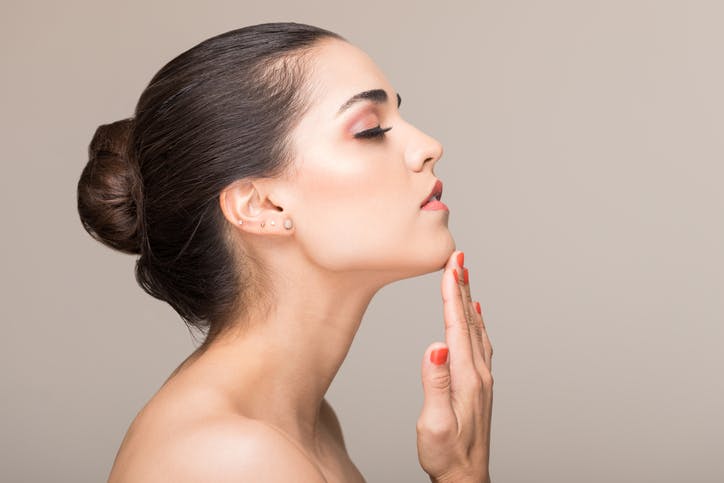 Chin Augmentation Benefits
A weak or recessed chin can make your nose appear larger than it actually is, throw off the balance of your facial features, and make your neck look saggy. Chin augmentation can help to correct these issues by adding volume and projection to your chin, creating a more harmonious appearance by balancing facial features.
Chin augmentation can also improve your profile by creating a more defined jawline. This can help to make your face look slimmer and more youthful. Additionally, a more prominent chin can help to reduce the appearance of a double chin or jowls.
Am I a Good Candidate For Chin Augmentation?

If you're unhappy with any of the following facial structure issues, you may be a good candidate for a surgical chin augmentation in South Jersey:
A receding chin
A small chin
A smaller jaw structure
A slope from chin to neck
Your nose appears larger than it should
Your facial balance is off, appearing top-heavy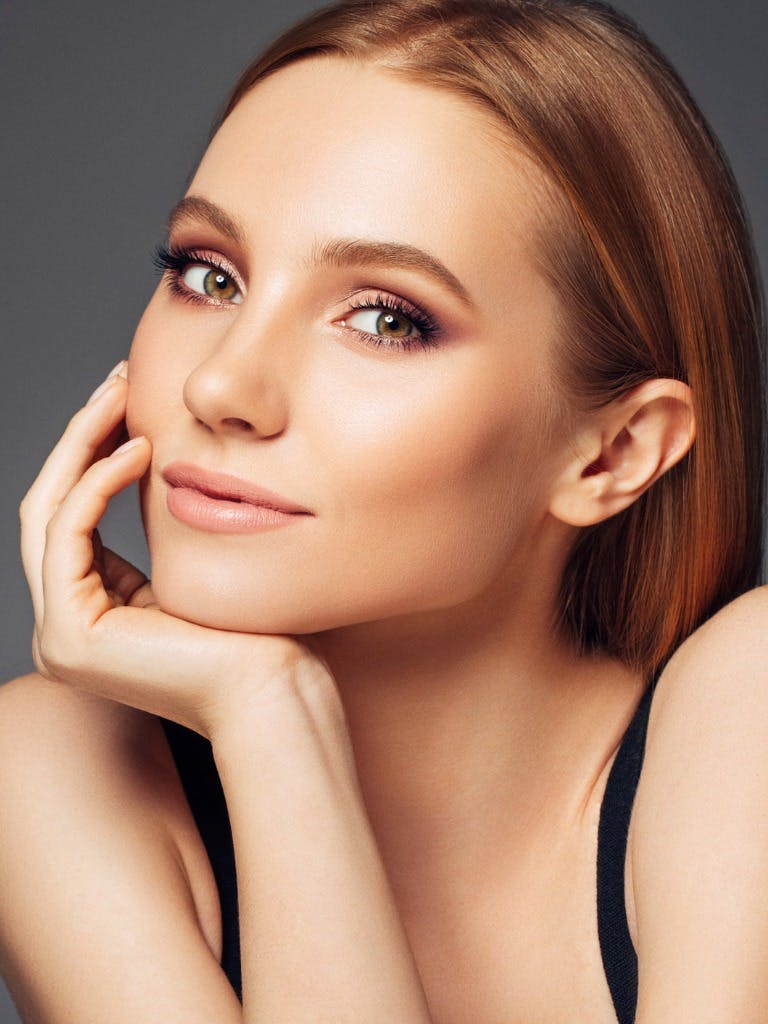 Chin Augmentation: Before, During, And After
Before undergoing chin augmentation, you'll consult with Dr. Corrado, who will evaluate your facial structure and discuss your goals for the procedure. He will also review your medical history and any medications you are taking to ensure you are a good candidate for the procedure.
The procedure for chin augmentation is performed under either IV sedation or general anesthesia via a small incision made underneath the chin. An implant with a consistency similar to that of a normal chin is then placed in front of the bone to increase the chin's projection. Once the implant is secured, the incision is sutured closed. This procedure typically takes about an hour to complete.
After the procedure, all patients are sent home with post-procedure instructions to follow. The patient will have a post-procedure check the next day in the office and suture removal on the seventh day after surgery. Mild swelling and bruising can be expected and typically subside within a few weeks after surgery. Mild, temporary numbness of the lower lip is also possible, and pain medications can control any discomfort.
Trust Dr. Corrado for Chin Augmentation Excellence

If you're considering chin augmentation in Cherry Hill or South Jersey, you want to trust your procedure with a skilled and experienced surgeon. Dr. Anthony Corrado is an expert in facial plastic surgery and has extensive experience in chin augmentation procedures. He has an eye for balance and proportion and will work with you to select the perfect implant for your facial structure, achieving a beautifully natural look.
Dr. Corrado uses the latest techniques and technologies to ensure you receive the best possible results. With his expertise and commitment to excellence, you can trust Dr. Corrado for chin augmentation that will enhance your appearance and boost your confidence. Contact us today to learn more!
Offering Chin Augmentation to Patients in Philadelphia
Corrado Provides chin augmentation to patients in Philadelphia.