Common Rhinoplasty Myths
Common Rhinoplasty Myths
Published on June 11, 2018 by
Dr. Anthony Corrado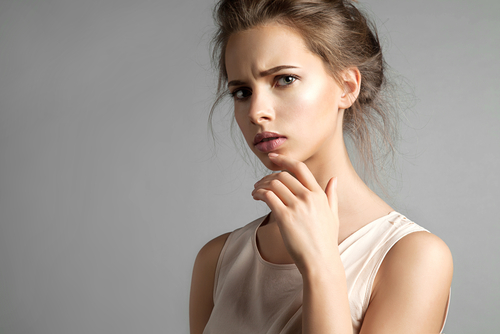 Rhinoplasty is simultaneously the most common plastic surgery procedure and one of the most misunderstood. Myths plague potential patients and shake their confidence in their decision to undergo a nose job. Today, in effort to stop these myths from perpetuating, we strive to once and for all clear up any misconceptions related to Rhinoplasty.
First and foremost, it is a widely held belief that any doctor can perform a nose job. This one is potentially dangerous so pay close attention. Only a Board Certified Plastic Surgeon has the necessary education, training, skills and experience to perform the intricate work that a nose job demands.
Dr. Anthony Corrado, a Plastic Surgeon in Cherry Hill, stresses that Rhinoplasty requires knowledge of the bone structure, artistry to create a natural and pleasing outcome and precision to ensure there are no complications. An experienced plastic surgeon will be able to perform the procedure with the care and attention to detail that you want for the most prominent feature on your face. If you are researching this procedure, check out the certification of any doctor you speak with. Additionally, you should inquire about the experience, including total number of nose jobs performed and how many required a revision.
Note; a revision is not always the surgeon's fault, so be sure to understand why these revisions were performed. Before and After photos that are current and clear are a great way to get a feel for the skill and artistry that the surgeon possesses.
Secondly, we often hear "Won't I have breathing problems after the procedure?" With a skilled and experienced surgeon, there should be no impact on your breathing long term – that is unless it improved by simultaneous Septoplasty. It is important to note that during the initial days of recovery, there will be some swelling and short term discomfort. However once you are recovered you will be as good as new – including your new nose!
Rhinoplasty surgery is quick and simple. Don't let this scare you – it is not quick and simple. And that's OK; it's not a bad thing. Also keep in mind that each patient and procedure is different. Rhinoplasty is an intricate surgery that requires your surgeon to pay close attention to detail. A surgeon will work efficiently but without rushing, as they craft the changes to your nose.
The results won't last is another one we hear often. Surgical Rhinoplasty is long lasting. Yes, it's true that as you age, your nose will grow and change and it's possible that some revision may be needed. However the vast majority of patients are pleased with the length of time it lasts and the changes that do take place are slowly over time, your nose won't suddenly need another surgery one day.
Lastly, we often hear "Rhinoplasty is so painful". First I want to make it clear that the patient does not experience any pain or even discomfort during the procedure. The anesthesia is effective and the patient is monitored. After the procedure, there is swelling and discomfort and it is easily managed with pain medication. Typically patients are surprised at how quickly they recover and pain subsides. The key is to follow the guidelines provided by your surgeon.
To schedule a consultation with Dr. Corrado, contact our office today!