Hanging Columella – Philadelphia Revision Rhinoplasty
Hanging Columella – Philadelphia Revision Rhinoplasty
Published on October 11, 2013 by
Dr. Anthony Corrado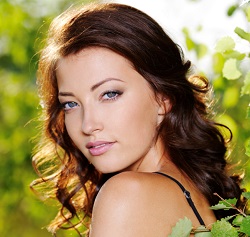 Do you have a hanging columella? The columella, composed of cartilage and skin tissue, is the part of the nose that separates the nostrils into two separate areas. If it descends too low, it may be considered a hanging columella and can often be remedied with revision rhinoplasty.
A hanging columella sometimes comes about as the result of a previous rhinoplasty in which grafts were used. When these grafts were made too long, this causes the columella to descend to an excessive degree.
Dr. Anthony Corrado, a board-certified cosmetic surgeon, is happy to assist in correcting a hanging columella with revision rhinoplasty. Contact our office to set up a consultation.
Filed under:
hanging columella, revision rhinoplasty, nose surgery, nasal procedures