Rhinoplasty Cost
Rhinoplasty Cost
Published on July 24, 2017 by
Dr. Anthony Corrado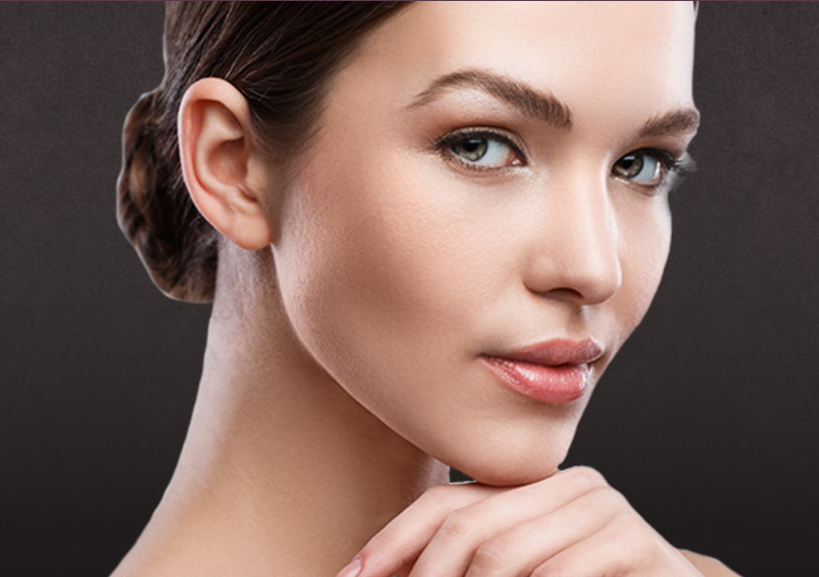 You may be considering Rhinoplasty surgery, but have no idea what it will cost you to have it done.
In 2016 statistics from the American Society of Plastic Surgeons reported the average cost of rhinoplasty was $5,046. This fee does not include anesthesia, surgical center fee, and other related expenses. The most visited community website for plastic surgery, RealSelf.com, reports the average cost of a rhinoplasty in Cherry Hill, NJ is $7, 275. Rhinoplasty cost will vary from State to State, City to City, and Surgeon to Surgeon. One can expect to pay anywhere from $3,500 to $15,000 or more depending on the region, expertise of the surgeon, and complexity of the case. Revision rhinoplasty will typically be on the higher end because of the extreme difficulty of correcting the nose after it's been operated on previously.
The breakdown of rhinoplasty costs are as follows:
Surgeon's fee (dependent on expertise/experience and geographic location)
Anesthesiologist fee (dependent on experience and geographic location)
Outpatient surgical center fee
Labs and other associated medical tests if applicable
Prescriptions for medication following surgery
When researching board-certified plastic surgeons in your area for rhinoplasty, more important than cost is the surgeon's expertise and experience, comfort with him/her, and reputation. Rhinoplasty is one of the most intricate cosmetic surgical procedures to perform and should not be left in the hands of an inexperienced plastic surgeon. Correcting issues from a primary rhinoplasty is very difficult and costly. Choose wisely the first time around.
Does Insurance Pay for the Cost of Rhinoplasty Surgery?
This is a very common question. When rhinoplasty surgery is performed to correct breathing issues caused by factors such as enlarged turbinates, deviated septum, nasal polyps, and nasal valve collapse, medical insurance may cover the cost of surgery. This type of rhinoplasty is referred to as functional rhinoplasty. When cosmetic rhinoplasty is combined with functional rhinoplasty, typically only the corrective portion of the surgery will be covered. A detailed examination to determine the cause of your breathing impairment is necessary, followed by authorization from your insurance company. Keep in mind, not all plastic surgery practices have insurance billing services. Be sure to ask ahead of time what the process is should your rhinoplasty surgery qualify for insurance reimbursement. In many cases, you will be advised to contact your insurance directly to find out what needs to be done for you to request reimbursement.
Financing the Cost of Rhinoplasty Surgery
Most practices require cash payment prior to having rhinoplasty surgery. A deposit will typically be required to secure a surgery date, followed by the final balance being due either at your pre-operative appointment or another specified time before your surgery day.
For those who are unable to pay out of pocket for the cost of rhinoplasty surgery, many practices offer financing options through third party companies. The most widely known company who offers credit for aesthetic procedures is Care Credit. Individuals can apply online and will typically receive an immediate response if they are approved or not. The credit amount offered will be determined by credit score and other factors. Care Credit offers both interest free and interest bearing options. Not all practices extend the interest free option, so be sure to ask in advance.
No Interest: 6, 12, 18 or 24 months no interest is charged on purchases of $200 or more when you make the minimum monthly payments and pay the full amount due by the end of the promotional period. If you do not, interest is charged from the original purchase date.
With Interest: 24, 36, 48 or 60-month periods with reduced APR and fixed monthly payments until paid in full.
There are other medical financing companies available, but not every provider will offer them at their practice. If financing is necessary for your to afford the cost of rhinoplasty, be sure to inquire with the plastic surgery practices you are considering for your surgery.
Filed under:
rhinoplasty, revision rhinoplasty, rhinoplasty cost, care credit