Saddle Nose – Philadelphia Rhinoplasty
Saddle Nose – Philadelphia Rhinoplasty
Published on August 29, 2013 by
Dr. Anthony Corrado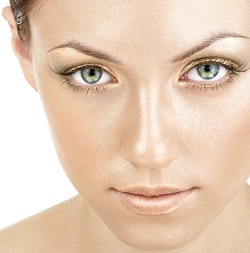 The nasal malformation known as saddle nose – which can be remedied with rhinoplasty – is caused by a variety of factors. One of the most common causes is trauma from a sports injury. It's for this very reason that saddle nose is also known as boxer's nose. Diseases such as leprosy and syphilis can weaken the septum, leading to the bridge collapse that marks this condition.
Saddle nose can be caused by mistakes made during a previous rhinoplasty. Taking away too much cartilage during a dorsal hump reduction creates the scooped appearance, and any overreduction of internal cartilage has the potential to weaken the support in the area. Drug use can also result in saddle nose, since it has the effect of eroding the nasal architecture.
These causes of saddle nose figure heavily into the treatment; the surgeon must fully understand the cause and take appropriate action before correcting the saddle nose. To discuss rhinoplasty with a skilled, qualified cosmetic surgeon, set up a consultation with our office. Dr. Anthony Corrado is here to answer any questions you may have.
Filed under:
saddle nose, nasal surgery, rhinoplasty, nose job, boxer's nose