The Do's and Don'ts for Recovering Quickly from Rhinoplasty
The Do's and Don'ts for Recovering Quickly from Rhinoplasty
Published on August 15, 2015 by
Dr. Anthony Corrado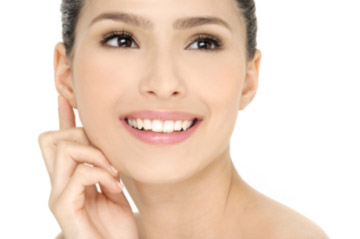 According to the American Academy of Facial Plastic and Reconstructive Surgery (AAFPRS), half a million people every year seek out a plastic surgeon to discuss a Rhinoplasty procedure. Rhinoplasty surgery remains one of the most popular and most commonly desired plastic surgery procedures for both men and women. However, a typical recovery after nasal surgery can be very uncomfortable and involve severe swelling and bruising if not approached properly. It is important to undertake the following measures to ensure your recovery is as quick and comfortable as possible.
DO consider taking Arnica Montana which has been shown to limit bruising.
DO use ice. It will be your best friend throughout the healing process.
DO elevate your head after surgery. Though this may not be your optimal sleeping position, it is the optimal healing position.
DO let Dr. Corrado and his staff know if you have any unusual pain or swelling immediately.
DON'T exercise vigorously or participate in any strenuous activity for at least two weeks.
DON'T go swimming.
DON'T blow your nose for two weeks.
DON'T eat foods that require heavy chewing.
DON'T take certain medications which thin the blood such as NSAID's, aspirin and Coumadin, as well as Vitamin E, Fish Oil and Chondroitin.
DON'T brush your teeth aggressively.
DON'T pull clothing over your head.
DON'T rest glasses on your nose up to four weeks following surgery.
DON'T expose unprotected skin to the sun for three months following surgery.
DON'T smoke for three weeks before or after surgery. This is a great time to consider quitting altogether!
Recovery is just as important as the surgery itself. By following Dr. Corrado's postoperative instructions carefully patients can optimize their healing allowing them to return to their normal daily lives quickly. Adherence to these guidelines will also allow swelling and bruising to subside quicker, allowing the patient to return to the public eye with a new nose in a more timely fashion.
Dr. Corrado serves patients from the greater Delaware Valley area such as, South Jersey, the Jersey Shore, Philadelphia, the Mainline, and Delaware County. He also offers care for out of town patients as well. Dr. Corrado offers the latest advances in the fields of facial plastic and reconstructive surgery and cosmetic surgery. He provides his patients with the full spectrum of facial cosmetic and reconstructive procedures. His areas of special interest include laser skin resurfacing, facelift, mini facelift, blepharoplasty, and facial fat grafting. Schedule your consultation with Dr. Anthony Corrado by calling 1 (877) 481-FACE (3223).